Educational Events
The Team partners and guest teachers bring many years of teaching and performing experience to educational events in the historic surrounds at Glenfern. These have included the Spring Piano School, International Teachers Seminars, Weekend Retreat for Adult Pianists, Autumn Piano Weekend 2013, Piano Marthon at Rippon Lea and many masterclasses.
The Spring Piano School 2016 takes place at Glenfern, on September 27 & 28 for the Junior Program, and September 29 & 30 for the Senior Program. In the Junior Program there are approximately 20 places for piano students of primary school-age plus some Year 7s, in the Senior Program there are 15 places for students in Years 7 to 12. Professional Development Observer Places for Piano & Music Teachers or interested parents are also available. Read more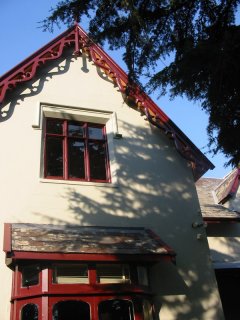 Upcoming Events
Spring Piano School 2017
for school-aged pianists at Glenfern
Junior Program for primary school students, plus Years 7s at music exam Grade 4 or lower, Senior Program for secondary school students, plus Observer Places for piano teacher professional development or for parents.
Two 2-day workshops of piano classes and individual lessons with Max Cooke, Darryl Coote, Robert Chamberlain and special guest teacher from China, Jennifer Jiaqi Li. Read more...
Date and Time
Junior Program - Tuesday Sept 26 & Wednesday Sept 27, 9.30am - 5.00pm
Senior Program - Thursday Sept 28 & Friday Sept 29, 9.30am - 5.00pm
192 Hotham Street, Elsternwick (Melway 67 E2)
Book Now!
Glenfern
The Three R's, Vine & bass
Rohan Murray performs Vine's Piano Sonata no 2, Robert Chamberlain (piano) performs Rachmaninoff Preludes Op 23 nos 1 & 7, Op 32 nos 10 & 12, works by renowned Indonesiona composer Jaya Suprana, with a guest appearance by Christopher Chamberlain double bass, all in the intimate Drawing Room at Glenfern, East St Kilda. Read more...
Date and Time
Sunday October 22, 3.00pm
Glenfern, 417 Inkerman St, East St Kilda, VIC
Book Now!
Downloads
The Team of Pianists recommends to enable Javascript to receive the best browsing experience. How do I do this?