Autumn Piano Weekend
Autumn Piano Weekend 2013 was held at Glenfern on March 23 & 24...
Around 22 pianists participated in a packed program of piano study in the historic surrounds of National Trust property Glenfern, in East St Kilda, Melbourne. Guest teaching staff included Betty Vergara-Pink, formerly Professor of Piano and Piano Pedagogy, Musikhochschule Freiburg and Dr Sandra Nash, Director of Studies, Dalcroze Australia. Team of Pianists staff were Prof Max Cooke, Darryl Coote and Robert Chamberlain, who devised and directed the event.
Themes for weekend included:
Practice and Learning (Saturday morning)
Movement and Musicianship (Saturday afternoon)
Developing technique for Adults and for University students (Sunday morning)
The Mystery of Memorisation (Sunday afternoon)
For further information download a summary with photos and schedule.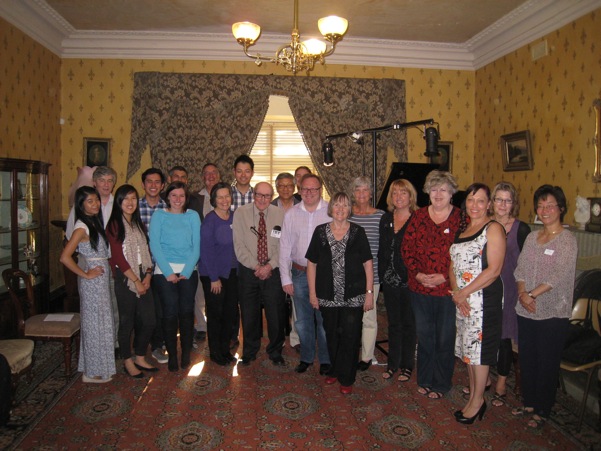 Upcoming Events
Music Quiz Night 2019
A special FOTOPS fund-raising event
A fun-filled evening of music (and other) trivia and mayhem, with door prizes, games between the rounds, and a silent auction, all to raise funds for Team of Pianists projects such as the Spring Piano School, Classic Music in Historic Venues, Piano Marathon and more. Be ready to test your music and general knowledge at this evening organised by the Friends of the Team of Pianists (FOTOPS) Committee and hosted by professional quiz master Mr Leon Fent (TriviaOz, Sale of the Century & The Chaser Champion). Read more here or download the poster here.
Limted seating so organise a table with your friends soon to guarantee a place!
Date and Time
Saturday March 30, 2019 at 7.00pm
Saints Peter and Paul Parish Hall
23 Leeds Street, EAST DONCASTER, VIC, 3109
Book Here
Twilight Chamber Music at Rippon Lea
Concert 1 - Gypsies and Autumnal Beauty
Kathryn Taylor (violin), Chris Cartlidge (viola), Rohan de Korte (cello) and Darryl Coote (piano) present Haydn Piano trio in G major, XV/25 (Gypsy rondo), Clarke Sonata for viola & piano plus Brahms Piano quartet in G minor, Op 25.
Date and Time
Sunday April 28, 2019 at 6.30pm
Rippon Lea Ballroom, 192 Hotham Street, Elsternwick (Melway 67 E2)
Book Now!
Rigg Bequest Classic Music at Barwon Park
And Five Makes One
Elizabeth Sellars (violin), Lara Mladjen (violin), Lisa Grosman (viola), Svetlana Bogosavljevic (cello), Rohan Murray (piano) perform a program of piano quintets by Schumann, Howell and Dvorak. Download the flyer here.
Date and Time
Sunday May 5, 2019 at 2.00pm
Barwon Park, 105 Inverleigh Road, Winchelsea, VIC (Melway X911 B8)
Book Now!
Downloads