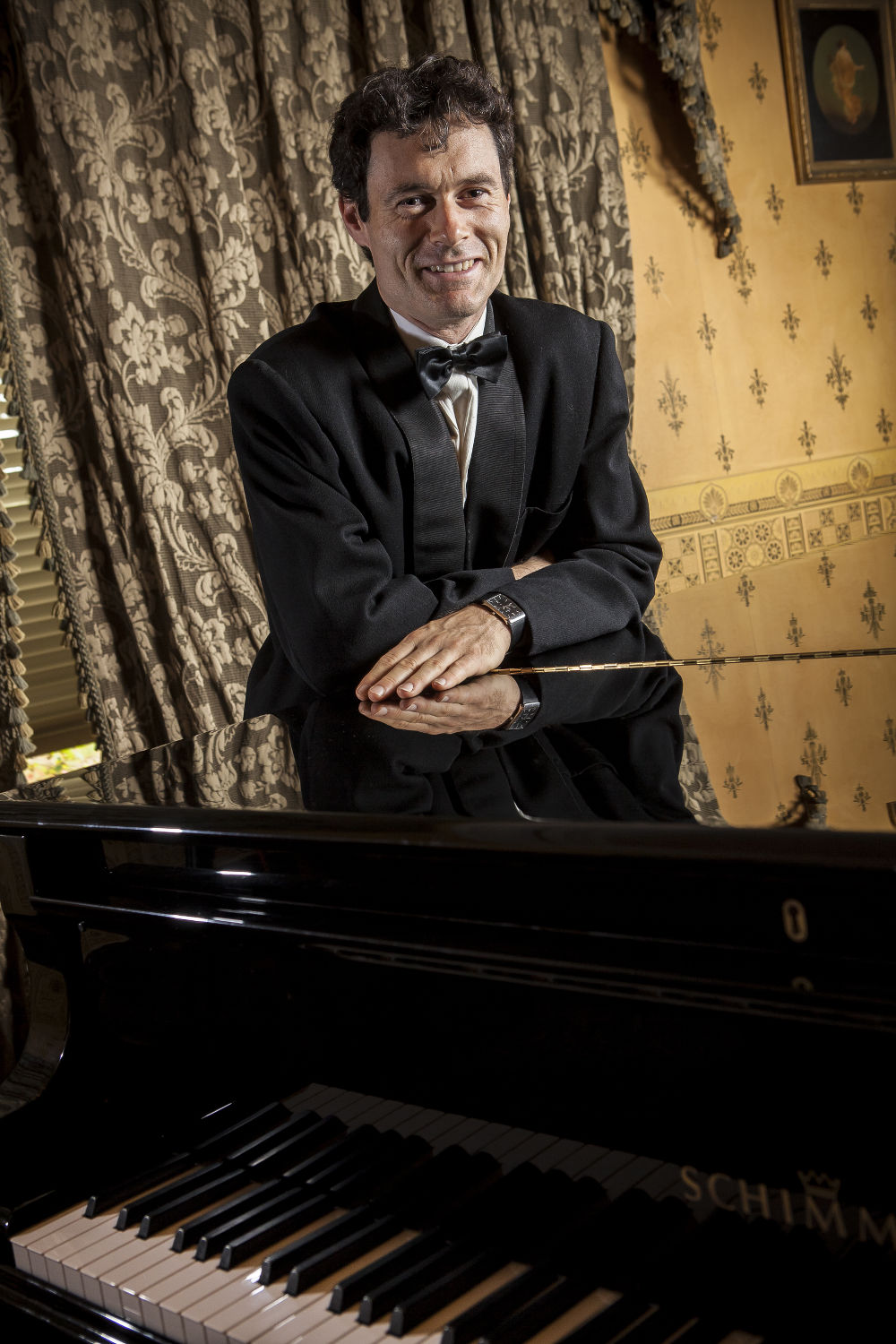 ROHAN MURRAY completed the Master of Music Performance degree at the Victorian College of the Arts with First Class Honours. He is a member of the Golden Key Honour Society, and was a grand finalist and prize-winner at the 2000 Australian Piano Award. Rohan has performed as soloist with the Melbourne Youth Orchestra, the Victorian Youth Symphony Orchestra, the Melbourne University Choral Society, Monash Sinfonia and the New Monash Orchestra and has been the recipient of a number of awards and prizes. At the end of his Masters studies in 2002, he received an Australian Postgraduate Award Scholarship to undertake a PhD at the Victorian College of the Arts, and subsequently became the VCA's first PhD candidate. He has performed in the Rigg Estate Recital Series, the National Trust's Twilight Concert Series at Rippon Lea, Labassa and Como as well as being frequent performer in the Melbourne International Festival over recent years. Rohan has also performed in Europe and Asia. He is a partner in the Team of Pianists and his performances have been the subject of broadcasts on ABC Classic FM as well as on the Team of Pianists' most recent CD release, 'Schimmel Artists' Series'.
Upcoming Events
Spring Piano School 2017
for school-aged pianists at Glenfern
Junior Program for primary school students, plus Years 7s at music exam Grade 4 or lower, Senior Program for secondary school students, plus Observer Places for piano teacher professional development or for parents.
Two 2-day workshops of piano classes and individual lessons with Max Cooke, Darryl Coote, Robert Chamberlain and special guest teacher from China, Jennifer Jiaqi Li. Read more...
Date and Time
Junior Program - Tuesday Sept 26 & Wednesday Sept 27, 9.30am - 5.00pm
Senior Program - Thursday Sept 28 & Friday Sept 29, 9.30am - 5.00pm
192 Hotham Street, Elsternwick (Melway 67 E2)
Book Now!
Glenfern
The Three R's, Vine & bass
Rohan Murray performs Vine's Piano Sonata no 2, Robert Chamberlain (piano) performs Rachmaninoff Preludes Op 23 nos 1 & 7, Op 32 nos 10 & 12, works by renowned Indonesiona composer Jaya Suprana, with a guest appearance by Christopher Chamberlain double bass, all in the intimate Drawing Room at Glenfern, East St Kilda. Read more...
Date and Time
Sunday October 22, 3.00pm
Glenfern, 417 Inkerman St, East St Kilda, VIC
Book Now!
Downloads
Read about the other partners in the Team of Pianists