Concert postponements due to COVID-19
With much regret we announce that at least the first four recitals in our 2020 C & C Rigg Bequest concert series must be postponed:
Sunday April 19 at 6.30pm - Twilight Chamber Music at Rippon Lea; Where the Wild Sings Are with Icon Trio
Sunday May 3 at 2.00pm; A Musical Flower-garden for clarinet, cello and piano at Barwon Park
Sunday May 17 at 6.30pm - Twilight Chamber Music at Rippon Lea; Master works from Great Traditions
Sunday June 21 at 6.30pm - Twilight Chamber Music at Rippon Lea; From Bonn to Votkinsk
Our hope is to reschedule these events to dates after the corona-virus pandemic has passed. We hope also to provide alternative means for our audiences to continue enjoying wonderful chamber music during the shut-down. In the interim, we would like to offer a number of options for supporters who have already purchased tickets for the first four concerts in our 2020 season:
1- Ticket exchanges for future events
If you would like to exchange your existing ticket purchase to a rescheduled later event of your choice, no action is needed at this time. Once concert events open up again, we will ask you to choose which event/s you would like to exchange your purchase to. In case our future events are not suitable for your situation, of course, we would refund your purchase at that time.
2- Donating your ticket purchase, in part or fully, to support the Team
If you would like to support the Team of Pianists during this current period, would you consider converting your ticket purchase, either partially or fully, to a donation? We can offer a non-tax-deductible donation receipt, just contact us to arrange this. Or, if you would like to make a tax-deductible donation, you could request firstly a refund from Team of Pianists, then donate via our Australian Cultural Fund donation page. Donations made through the Australian Cultural Fund are fully tax-deductible. As we have incurred already considerable expenditure for this interrupted year, any donations would be both welcome and gratefuly received.
3- Requesting a refund
Upon request, we will provide refunds now for the above four concerts, if that is your preference. Please contact us via email to arrange this (unfortunately our telephone number 03 9527 2851 is currently out of action, with no clear rectification date).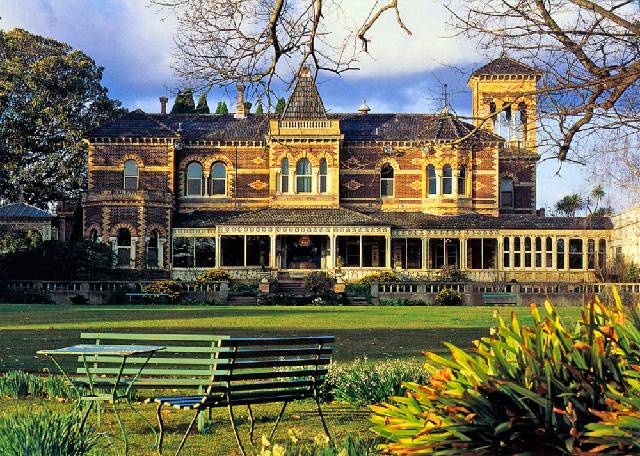 Further announcements and the concerts from July 2020 onwards
Further announcements will be made on our website and by email, including the situation with our concerts in July and later. This will be determined and advised later.
Thank you for your understanding at this difficult time and for your interest and support. We wish you, your family and friends, safety and good health during the next months! We look forward to returning to live music in wonderful National Trust venues such as Rippon Lea Estate, Barwon Park and Glenfern, as soon as possible.