Piano Masterclasses
Darryl Coote, Max Cooke and Robert Chamberlain have organised Piano Masterclasses given by many international interstate visiting teacher/performers, including: Professor Thomas Hecht from the Yong Siew Toh Conservatory of Music/National University in Singapore (2004), Margaret Hair from Sydney (2004), Professor Akira Imai from the Kunitachi Academy in Tokyo (2005), Professor Rolf Plagge from the Mozarteum in Salzburg (2006), Helen Krizos from the Royal Northern College of Music in Manchester (2006), Professor Roy Howat from the Royal Academy of Music in London (2007), Professor Michael Leuschner from the Musikhochschule in Freiburg (2008), Professor John Damgaard formerly Assistant Professor at Royal Danish Conservatorium, Denmark (2010), Professor Roger Lord from the University of Monckton (2011), Graham Fitch from London (2012) and Jocelyn Ho - New York based winner of ANPA (2014).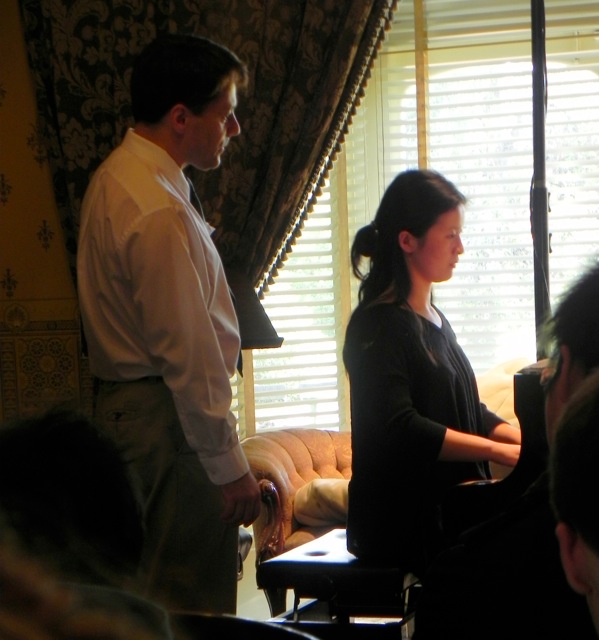 Upcoming Events
Spring Piano School 2019
for school-aged pianists at Glenfern
Piano students currently at Primary or Secondary school and aged 8 to 18 years take part in a 3-day program of piano classes, workshops and individual lessons at the National Trust historic house Glenfern, in East St Kilda. Teaching staff include experienced pianists and teachers from the Team Darryl Coote and Robert Chamberlain, plus special guest teachers Jennifer Jiaqi Li (Shenzhen, China) and Betty Vergara-Pink (formerly Musikhochschule, Freiburn, Germany) both formerly students of Max Cooke who may make a special teaching appearance. Read more... or view the flyer. Daily Observer Places for piano teacher professional development or for parents are also available.

Date and Time
Wednesday Oct 2, Thursday Oct 3 and Friday Oct 4, 9.30am - 5.00pm each day (Students attend all three days)
417 Inkerman Street (SE corner of Inkerman and Hothams Sts, East St Kilda
Book Now!
Glenfern 2
Where the Wild Sings Are - Songs of Animals and Beasts
Icon Trio - Justine Anderson (soprano), Vivien Hamilton (mezzo-soprano), Jeannie Marsh (alto), with Robert Chamberlain (piano). A vibrant ménagèrie of Australian rounds, unaccompanied madrigals, well-known classical masterpieces, medleys of popular songs, plus a few piano solos on animal themes. Composers featured include Flanders and Swann, Rossini, Richard Rodney Bennett, Tom Lehrer and plenty more!
Date and Time
Sunday October 27, 2019 at 3.00pm
Glenfern, 417 Inkerman St, East St Kilda, VIC
Book Now!
Downloads
The Team of Pianists recommends to enable Javascript to receive the best browsing experience. How do I do this?