Piano Masterclasses
Darryl Coote, Max Cooke and Robert Chamberlain have organised Piano Masterclasses given by many international interstate visiting teacher/performers, including: Professor Thomas Hecht from the Yong Siew Toh Conservatory of Music/National University in Singapore (2004), Margaret Hair from Sydney (2004), Professor Akira Imai from the Kunitachi Academy in Tokyo (2005), Professor Rolf Plagge from the Mozarteum in Salzburg (2006), Helen Krizos from the Royal Northern College of Music in Manchester (2006), Professor Roy Howat from the Royal Academy of Music in London (2007), Professor Michael Leuschner from the Musikhochschule in Freiburg (2008), Professor John Damgaard formerly Assistant Professor at Royal Danish Conservatorium, Denmark (2010), Professor Roger Lord from the University of Monckton (2011), Graham Fitch from London (2012) and Jocelyn Ho - New York based winner of ANPA (2014).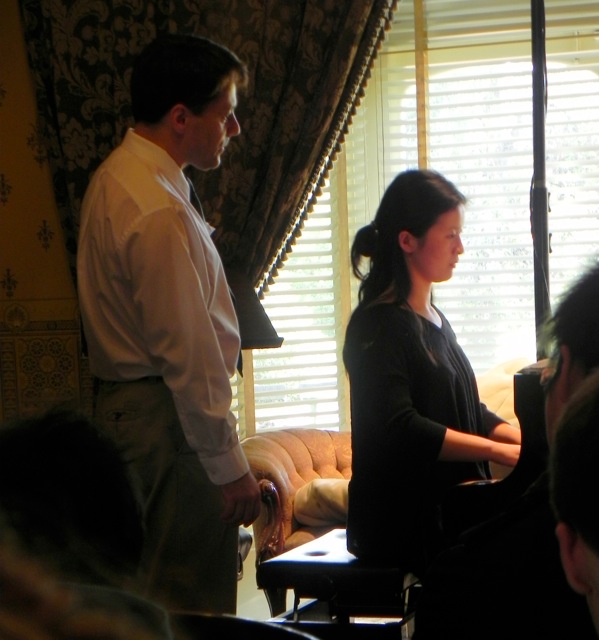 Upcoming Events
2019 Bernstein Piano Marathon at Rippon Lea
To celebrate the public holiday at Rippon Lea Estate, up to 100 pianists, young and old, will perform by invitation in the Ballroom at Rippon Lea, on a fine Bernstein piano from Bernies Music Land. Bring a picnic, enjoy the music, gardens and wonderful heritage site, during this fundraising event for the National Trust! To apply to play or for more information, download the information and invitation letter. Applications close Friday January 11, 2019.
Date and Time
Saturday January 26 2019, 10.00am to 5.00pm
Rippon Lea, 192 Hotham St, Elsternwick
Twilight Chamber Music at Rippon Lea
Concert 1 - Gypsies and Autumnal Beauty
Kathryn Taylor (violin), Chris Cartlidge (viola), Rohan de Korte (cello) and Darryl Coote (piano) present Haydn Piano trio in G major, XV/25 (Gypsy rondo), Clarke Sonata for viola & piano plus Brahms Piano quartet in G minor, Op 25.
Date and Time
Sunday April 28, 2019 at 6.30pm
Rippon Lea Ballroom, 192 Hotham Street, Elsternwick (Melway 67 E2)
Book Now!
Rigg Bequest Classic Music at Barwon Park
And Five Makes One
Elizabeth Sellars (violin), Lara Mladjen (violin), Lisa Grosman (viola), Svetlana Bogosavljevic (cello), Rohan Murray (piano) perform a program of piano quintets by Schumann, Howell and Dvorak.
Date and Time
Sunday May 5, 2019 at 2.00pm
Barwon Park, 105 Inverleigh Road, Winchelsea, VIC (Melway X911 B8)
Book Now!
Downloads