Guest Artists for 2017
---
All guest artists
Justine Anderson - soprano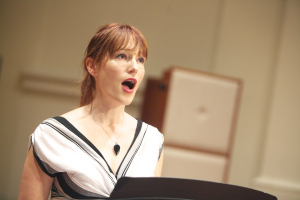 Justine Anderson completed her Masters degree in voice at the Victorian College of the Arts in 2008 and has had wide performance experience as both a soloist and ensemble singer.
With a particular interest in contemporary music, Justine has worked with a variety of groups including Bang on a Can, Arcko, Icon Trio, Hutes, Astra, Melbourne University's New Music Studio and as guest artist at the Australian National Academy of Music.In addition she is the artistic director of the new music ensemble Six Degrees. In 2008 she recorded for the ABC the Australian premiere of the Alberto Ginastera work Cantata for Magic America as part of the Simplot International Masterclass Series and she again performed this important work in 2011 in a concert at the A.N.U. to celebrate the Bicentenary of Argentina.
Her opera roles include Pamina in The Magic Flute, Michaela in Carmen,The Witch in Hansel and Gretel, Tosca in Tosca and Violetta in La Traviata. In 2013 she played Brunhilda as part of Emotionworks comic take on the The Ring as part of Opera Australia's Melbourne Ring Festival. In 2015 Justine will be playing the Mimi in Emotionworks opera's cut down version of La Boheme.
Other highlights include a performance as a nightclub singer in the short film 'The Black Pine Road', and work as the soloist in various Oratorio performances and festivals including the Canberra Festival, Melbourne International Arts Festival, Port Fairy Spring Festival, Darebin Music Feast and Melbourne Fringe Festival." Justine has a fellowship with the Australian Academy of Music for 2015.
Kirilie Blythman - soprano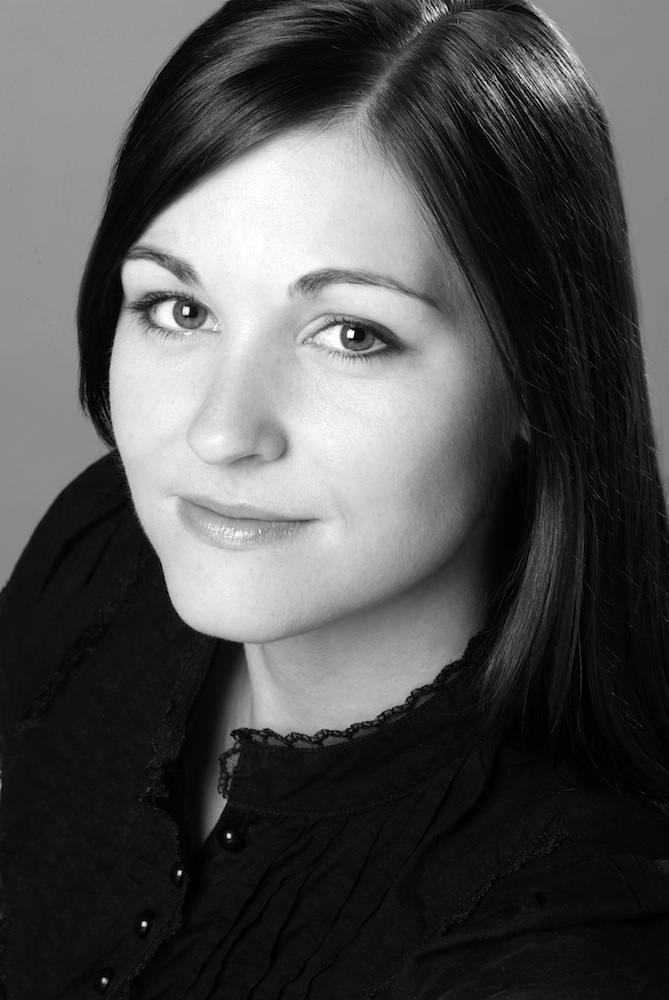 A recent Developing Artist with Victorian Opera, Kirilie is a graduate of Melbourne Conservatorium's Masters of Music (Opera Performance) program. Selected performances for Victorian Opera include Cinderella (Cinderella), Tisbe (La Cenerentola), Annina (La Traviata), Soloist (2014 Opera on a White Night), Narrator (The Magic Pudding), Soloist (Rush Hour), A young man/Photographer (Sunday in the Park with George), Princess (Puss in Boots), Chorus (Nixon in China, I Puritani, Norma, The Flying Dutchman, Lucia di Lammermoor, I Pagliacci), Soloist (Sing Your Own Messiah), Susanna (cover) (Le Nozze di Figaro). In 2015 Kirilie was a member of Opera Australia's Victorian Touring and Outreach production of Hansel and Gretel, performing the roles of Gretel/Witch/Mother/Fairy.
Kirilie recently performed the Australian National Anthem at the MCG and Adelaide Oval as part of the Cricket Australia Commonwealth Test series which was broadcast live. Kirilie's upcoming performances will include The Sleeping Beauty with Victorian Opera in March.
Svetlana Bogosavljevic - cello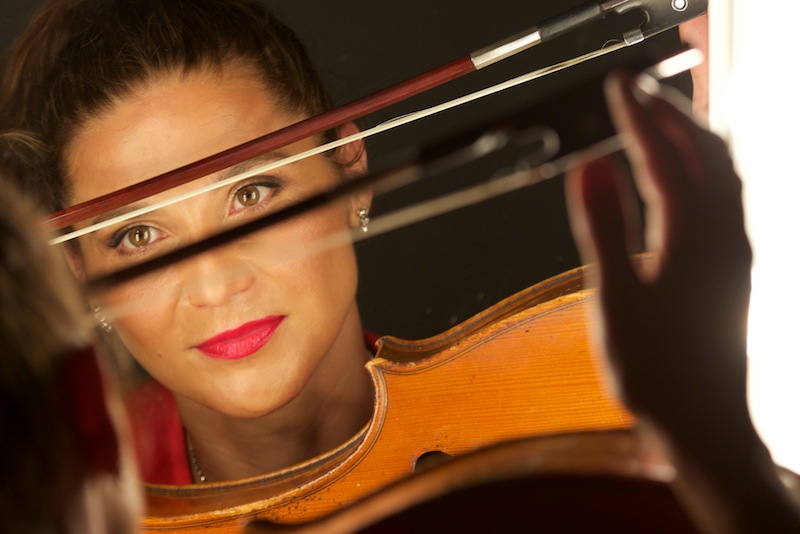 Originally from Belgrade, Serbia, Svetlana studied at the Special High School of the Tchaikovsky Conservatorium of Music, Moscow, and the Cologne Hochschule of Music, working with legendary cellists, Daniel Shafran, Boris Pergamenshikov and Andre Navara. As an orchestral musician she held the position of Associate Principal Cello with the Rheinische Philharmonie and has worked with the North German Radio Orchestra, Bamberger Symphoniker, Cologne Chamber Orchestra, Sydney Symphony, Melbourne Symphony and Singapore Symphony Orchestras. She is a founding member of the critically acclaimed trio, Ensemble Liaison. With Ensemble Liaison she directs and performs a 3-concert series at the Melbourne Recital Centre along with regular performances for Musica Viva, ABC Classic FM, and appearances at the Australian Festival of Chamber Music, Townsville, the Port Fairy and Woodend Winter Arts festivals. She has collaborated with many wonderful Australian and International artists including Nemanja Radulović, Emma Matthews, Cheryl Barker, Peter Coleman-Wright, Ray Chen, Wilma Smith, Henning Kraggerud, Paul Grabowsky, David Jones and Tony Gould.
Darcy Carroll - bass/baritone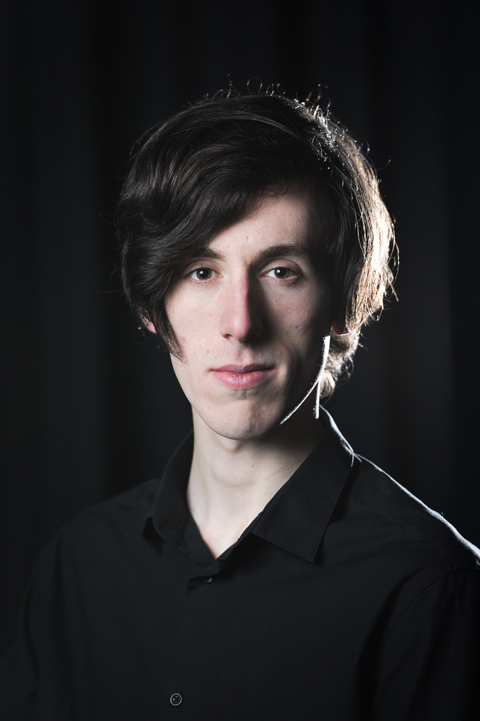 Darcy Carroll is a 23 year old Melbourne based Bass/Baritone. Darcy is a recent graduate of the Melbourne Conservatorium of Music, having earned his Bachelor of Music majoring in Performance. In 2013, Darcy was selected for a scholarship with Opera Scholars Australia, and has recently completed his fourth season with the group. Performance highlights include a principal role in Snow White and other Grimm Tales, a brand new operatic work staged by Opera Scholars Australia in 2015, as well as principal roles in recent Victorian Youth Opera productions The Grumpiest Boy in the World, and Four Saints in Three Acts.
Chris Chamberlain - double-bass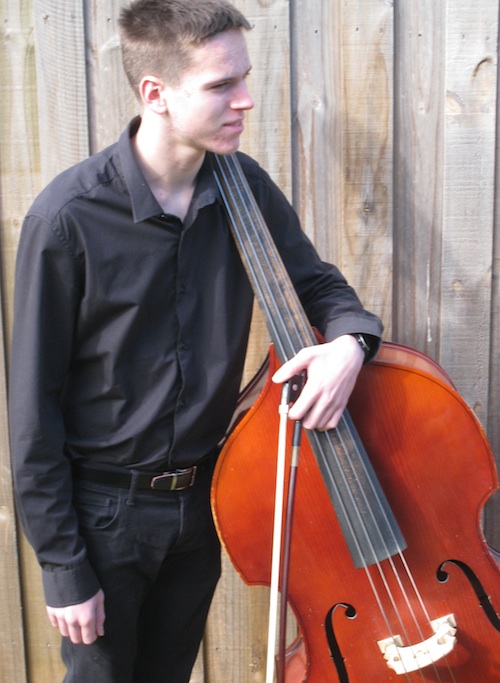 Chris Chamberlain is currently in Year 11 at Scotch College, Melbourne. His musical education began at the age of 4 with the Yamaha Junior Music Course, and he continued through to the Junior Advanced Course with class teachers including Margarita Krupina and Penny Mentiplay. Between 2009 and 2012 he participated in the Yamaha Junior Original Composition program, where he composed (and performed) works for solo piano, piano and electone, keyboard and software synthesizers under the tutelage of Keiko Fujii.
Chris took piano lessons up to Year 6, and in Year 7 commenced double bass tuition with Ian Wilmot at Scotch College. He plays in the Scotch College Symphony Orchestra, the Academy String Orchestra, Baroque group, small jazz ensemble, Scotch Stage Band and was bass player for Scotch Show Band, which won division 2.1 at the 2017 Generations in Jazz festival at Mount Gambier. In 2016 he was a joint 1st prize-winner in the 16 & Under Strings section at the Mt Waverley Eisteddfod. He also enjoys playing in various ensembles for Scotch/PLC musical theatre productions and is looking forward to participating in the Scotch College Symphony Orchestra tour to Spain in January 2018, under the baton of John Ferguson.
Additional to his VCE studies, Chris enjoys debating, hockey, orienteering, composing music, and computer languages and coding. In this field his projects have included designing and coding the Team of Pianists website http://www.teamofpianists.com.au plus the supporting content management system Oxygen (available at https://github.com/oxygen-cms/ - currently without documentation), as well as other personal projects at https://github.com/neon64/. From November 2016 to January 2017, along with around 60 other Victorian secondary school students, he participated in the reciprocal AGTV/BJR German Language Exchange Program, whereby he lived with a German family in Munich and attended the Rudolf-Steiner-Schule Gröbenzell in Bavaria.
Zhang Chi - piano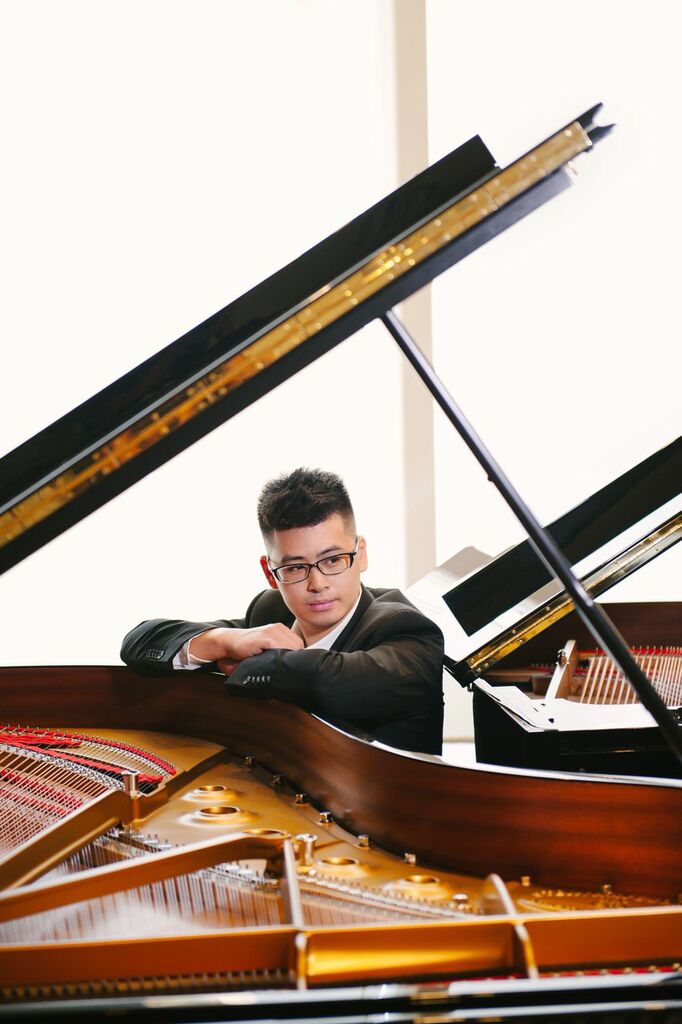 Zhang Chi was brought up in an artistic family, as his father is a well-known professor of Chinese painting. Zhang Chi started to learn piano at 13, and he passed the Grade 7 of JiangSu province graded piano exam at 15. In the year following, he performed his own piano composition in Nanjing New Cultures and Arts Centre, receiving positive feedback.
Zhang Chi graduated from Monash University(Australia), with the degrees of Bachelor of Music and Master of Music. He studied piano performance with Darryl Coote. During his years in Australia, Zhang Chi was engaged in many concerts, including several Twilight concerts and Music in the Round presentations by Monash University and he performed on radio 3MBS. Zhang Chi performed also in several fund-raising concerts for the Dili hospital, Dollars for Dili and he participated in the Team of Pianists' concert programmes. Zhang Chi tutored several times in Shepparton, at the Junior Regional Event/Bernstein Piano Competition.
Zhang Chi visited several European countries on a music tour in 2007, visiting music schools in Paris, Salzburg, Freiburg and Bolzano, whilst in 2008 he performed in Shenzhen, Gaoming and Nanjing, as a part of tour of China. He gave masterclasses in Taizhou, China in 2009. In July of 2011, Zhang Chi completed his Master of Music at Monash University and in 2013, he went on a music tour to give concerts in Penang, Kuala Lumpur and Nanjing. In 2014, he was invited by the Team of Pianists to perform at Beleura in Mornington. Zhang Chi has performed also in Thailand, Singapore and Malaysia.
Zhang Chi has a wide range of piano repertoire, from the Baroque period, including Bach and Handel, up to the works of modern-day composers including Messiaen and Kapustin. He has a keen interest in discovering lesser-known repertoire, like the opera transcriptions by Thalberg and Mikhashoff, song transcriptions by Earl Wild and Tausig, as well as piano solo works by John Ireland and others.
Zhang Chi is based currently in Penang, Malaysia, collaborating frequently in performance with famous international and local musicians. His students have won numerous prizes in piano competitions.
Shakira Dugan - mezzo-soprano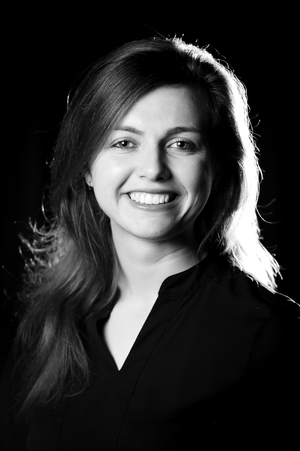 Mezzo-soprano Shakira Dugan hails from Stratford Upon Avon in Victoria. She completed her Bachelor of Music at the Melbourne Conservatorium in 2015. She is a current recipient of the Sylvia Fisher Scholarship awarded by Richard Divall. She has been a performer in opera companies such as Opera Scholars Australia, Victorian Youth Opera, Opera Bootcamp Australia, Gippsland Opera and Melbourne Opera. Shakira is involved regularly in various concerts around Victoria. She has had the great privilege to perform with artists such as Teddy Tahu Rhodes, David Hobson and Greta Bradman, as well as having masterclasses with great international performers.
Chie Haur Foo - flute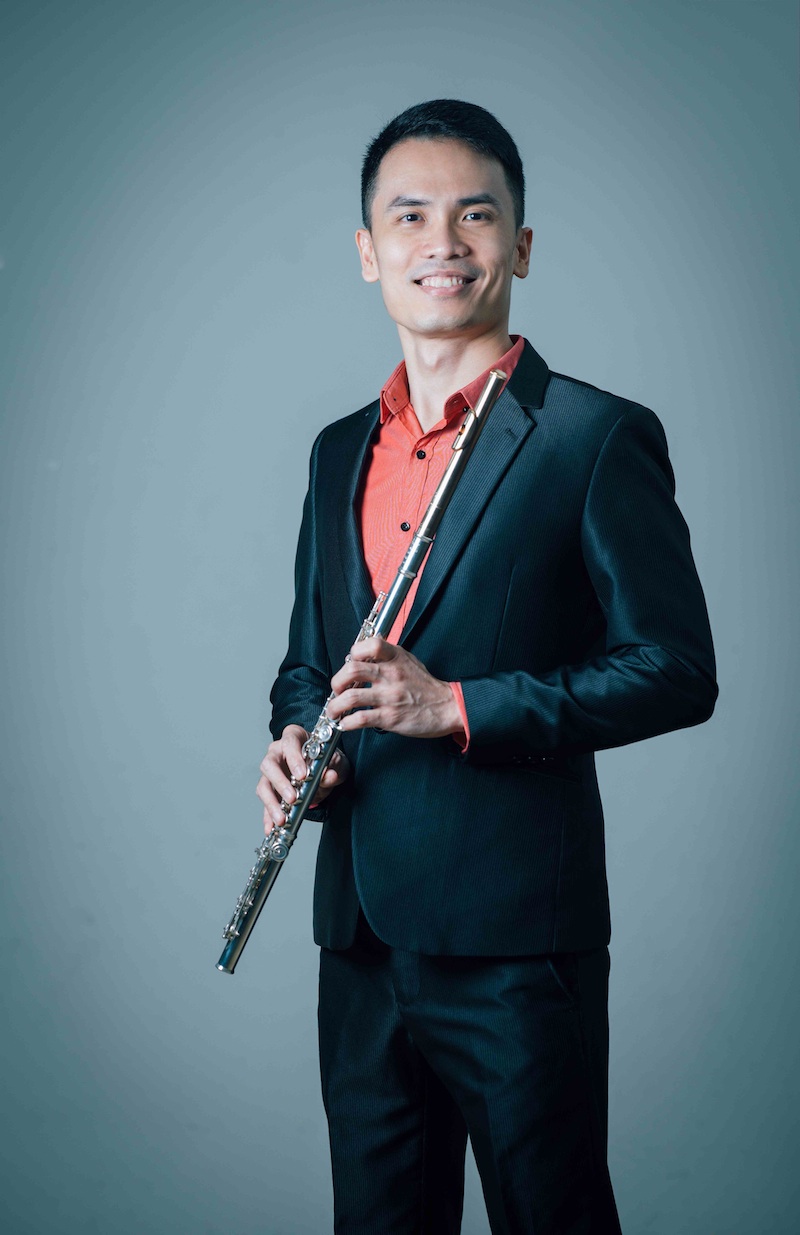 Chie Haur is currently principal flautist with the National Symphony Orchestra. His music endeavours have brought him to WASBE International Youth Wind Orchestra in Singapore and to the Canton International Summer Music Academy (Guangzhou, China in 2005). In both 2007 and 2008, Chie Haur was selected to participate in the Asian Youth Orchestra, providing opportunities to tour Hong Kong, Taiwan and several major cities in mainland China and Japan. His performance experiences include also the Malaysian Philharmonic Orchestra and Macau Orchestra, along with engagements in various local theatre productions with Dama Orchestra.
As soloist and chamber musician, he has appeared in several events such as the Steinway Historical Roadshow in Kuala Lumpur and Penang, Johor Bahru Arts Festival and Malaysian Youth Orchestra Foundation Music Festival.
Chie Haur was selected to study in the UK with Trevor Wye, a renowned flautist who is the author of Flute Practice Books, which have received worldwide acclaim. He studied also with Sofia Cosme, as well as with Yukako Yamamoto and Hristo Dobrinov from the Malaysian Philharmonic Orchestra. Besides holding a Fellowship Recital Diploma of Trinity Guildhal (FTCL), he holds the degree of Bachelor of Science. Chie Haur was one of the award winners for both LTCL and FTCL diplomas in 2008 and 2009 and he was second prize winner in the HSBC Wind Competition in 2006.
Vivien Hamilton - mezzo-soprano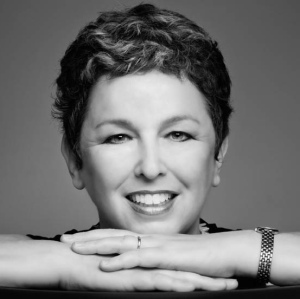 Scottish born soprano Vivien Hamilton is one of Australia's most versatile singers. She knew she wanted to be a professional singer from the age of 7 years and studied the piano to support her aspirations. Vivien completed a Bachelor of Music degree (Honours) at the University of Western Australia in musicology with Professor David Tunley, and singing with acclaimed Australian Soprano Molly McGurk, and postgraduate studies at the University of Melbourne. Vivien regularly performs throughout Australia, in recital, on radio and television.
Vivien is known throughout Australia for her passion for early music. She has worked with early music groups such as e21, Ludovico's Band, consort eclectus, Rosemary Hodgson (lute); the Australian Brandenburg Orchestra and Collegium Symphonic Chorus (WA). She sings as soprano soloist in Handel's Messiah, the role of 'Clorinda' in Monteverdi's opera Il Combattimento di Tancredi e Clorinda (Sydney Opera House, Utzon Room Series), and many early music specialist projects covering Medieval, Renaissance and Baroque repertoire.
Vivien's career, however, covers a wide portfolio of musical styles and genres, which includes:- 20th-century vocal ensemble work, e.g. Steve Reich's Music for 18 Musicians (MSO Metropolis Festival with Blackbird Ensemble from Chicago 2012), Brian Eno's Music for Airports with Bang on a Can, Barry Kosky's Voice, Jam and Videotape for 4 singers (Adelaide International Festival), Steve Reich's Tehillim (Melbourne International Festival); theatre, e.g. A Little Night Music with Melbourne Theatre Company, Michael Hurd's The Aspern Papers for the Collins Street Promenade; opera, e.g. 'Papagena' in Mozart's The Magic Flute for Kent Opera (UK), New Sadlers Wells Opera, Gilbert and Sullivan the London Savoyards, and in artsong recital with pianist Len Vorster and Glenn Riddle, e.g. Gallic Muse (Faure, Debussy etc), Music of Andre Previn, Scotch Strathspey and Reel (Grainger, Grieg, Delius), Six Degrees of Separation (Poulenc, Tailleferre, Durey, Honegger, Auric, Piaf, Weill, Stravinsky etc)
Vivien has recorded for ECM with The Hilliard Ensemble (Passio by Estonian composer Arvo Part); TER Classics with New Sadler's Wells Opera (Léhar's The Merry Widow); ABC Classics with Rosalind Halton (Olimpia: Cantatas of Alessandro Scarlatti) and for Move Records (Tyrannic Love: Choice Songs and Ayres of the Restoration Stage)
"Vivien Hamilton is the star of the show. Words are subtly coloured .. an approach which is in sympathy with the music."
Vivien's most recent CD Burns and Beyond: Songs of Robert Burns pays tribute to Scottish poetry and was released in the Scottish Year of Homecoming, 2009. Currently Vivien can be seen on the Classical Destinations TV show with Glenn Riddle (hosted by Aled Jones) on a 1 hour special on musical destinations in Australia.
Vivien is on staff The Melbourne Conservatorium of Music where she directs the historically informed performance projects for the Early Voices Vocal Ensemble (Early Music Studio). Her next oratorio performance will be as soprano soloist in Handel's Messiah in the Perth Concert Hall, December 15, 2012 with Collegium Symphonic Chorus (Director – Dr Margaret Pride, Orchestra Leader – Paul Wright).
Rohan de Korte - cello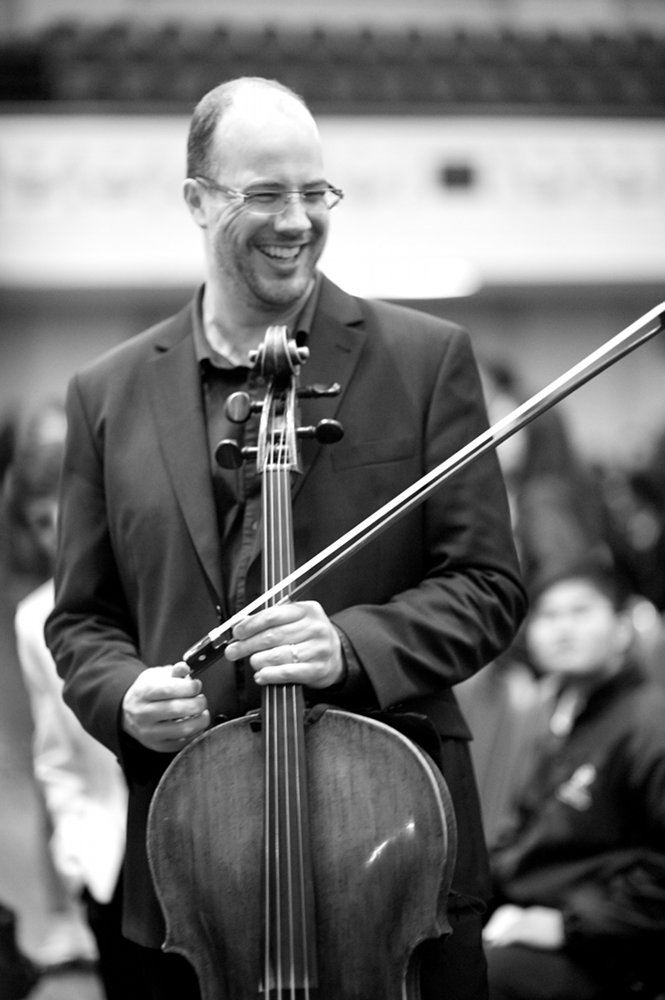 Rohan chose to play the cello at the age of five simply because it was bigger than a violin. He was lucky to have teachers like Henry Wenig and Nelson Cooke to teach him how to play it and now he has a position with the Melbourne Symphony Orchestra.
After studying in Melbourne Rohan would actually have preferred to play Basketball for Australia, or at least the Chicago Bulls, but decided instead to pursue the cello to Croatia for lessons with Valter Despalj. This was followed by five years of study at the Cologne Hochschule for Music with Claus Kanngeisser, including chamber music lessons with the Alban Berg Quartett. He completed his performance diploma in 2000 with distinction and returned to Australia spending the next three years freelancing with the Sydney Symphony before being appointed as the Associate Principal cellist with Orchestra Victoria.
Aside from now playing with the MSO, Rohan teaches at Melbourne University and has tutored at the Australian Youth Orchestra National Music Camp. He plays a lot of chamber music with friends and has even tried composing. His debut piece 'The Haunted House' is extremely popular with younger audiences. He has been a regular guest artist at chamber music festivals and plays in a crossover jazz/classical group called 'Shakin' not stirred'.
Rohan's favourite composer is Beethoven, although Mahler's ninth Symphony wins as his favourite piece. His cello is a beautiful German instrument from 1720. He has three very rowdy sons who think that playing the cello is very funny yet interesting and, after suffering a broken neck, Rohan has vowed never to try surfing again.
Jennifer Jiaqi Li - pIano, Guest Teacher at Spring Piano School 2017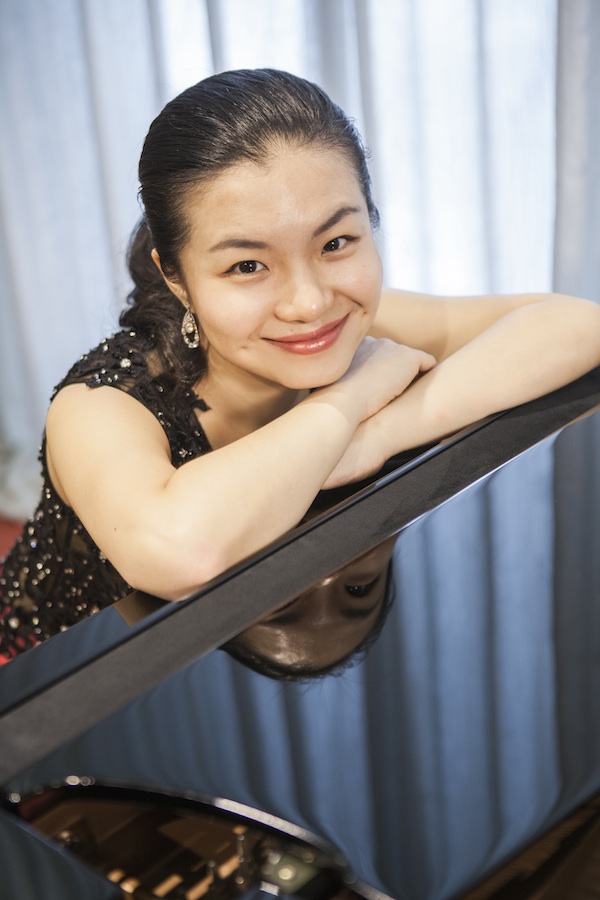 Currently the pianist-in-resident at the Shenzhen Symphony Orchestra, Jennifer Li is also the program executive at both the Hong Kong International Pianists Association and the Lin Yao Ji Music Foundation.
As a soloist and chamber musician, she has performed in countries across the world such as Australia, China, South Korea, United States, United Kingdom and Colombia. She earned her Master of Music degree from the Eastman School of Music (USA) and her Bachelor's at the Royal Northern College of Music (UK) with first-class honours.
In 2011, Jennifer completed her Certificate of Teaching course and obtained the DipABRSM in Teaching. After years of studies abroad, Jennifer returned to China in 2013 and has been very active in both performing and teaching areas. She has been representing the ABRSM China southern regional office to give seminars to teachers at various cities and her students have won numerous awards. She was a teacher at the Shenzhen Arts School between 2013 and 2016.
Teng Aik Lim - bassoon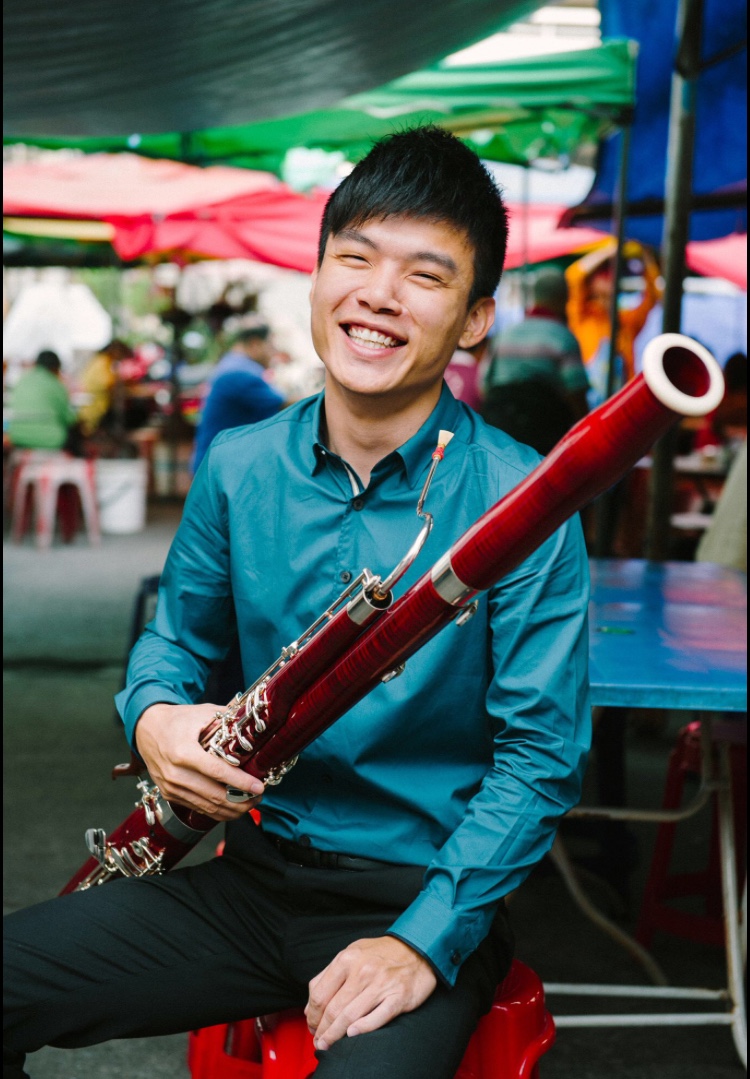 A Penang born bassoonist, Teng Aik enjoys a rich and varied career as a chamber musician, orchestra musician, soloist and teacher. He received his music education at the Yong Siew Toh Conservatory of Music, Singapore, under the tutelage of Professor Zhang Jin Min.
As one of very few bassoon players in Malaysia, Teng Aik is well sought after. He is truly fortunate to have been accepted as a student in 2006 by Zsolt Harsanyi, the former Principal contra-bassoonist of the Malaysian Philharmonic Orchestra. In 2011, he had his solo debut with the Malaysian Philharmonic Orchestra under the baton of Maestro Claus Peter Flor. His performance ensemble Noel Trio (Flute, Bassoon, and Harp) won the second prize in the First Singapore International Ensemble Competition. In 2006, Teng Aik won first prize in the HSBC Wind Competition in Malaysia, as a member of the Penang Wind Quintet. The chamber group was invited to perform a concert at Kuala Lumpur Performing Art Centre (KLPac) in 2007, fully sponsored by HSBC.
He is a prominent orchestral performer, having held the position of Principal Bassoon with the Penang Philharmonic Orchestra and a newly formed Malaysian professional orchestra, Selangor Symphony Orchestra. Teng Aik is invited frequently to appear as a guest bassoonist and ensembles throughout Asia.
As well as regular appearances as an orchestral performer, Teng Aik had several tours as soloist to various regions in Asia. He was invited to tour Japan with Sabah Tsung Tsin Secondary School Band in 2013 as a soloist and he premiered a work by local young composer, Yeo Chow Shern, The Bakul Siah. Most recently, he appeared as one of the featured soloists at the Steinway and Sons Piano Festival in Penang.
Teng Aik gave solo recitals in Penang and Kuala Lumpur, together with well-established British pianist, James Kirby. These marked the start of his recital tour, with London and Sydney as the next two stops. In March next year, he will be having his second homecoming recital in Penang with a local cellist, James Ng and with well-known pianist, Zhang Chi.
His professional music career and experiences have brought passion to his music teaching. Teng Aik joined the music department of Prince of Wales Island International School as a music teacher. Together with his colleagues, the school's IGCSE and A-Level music courses were established in year 2012.
Robert Macfarlane - tenor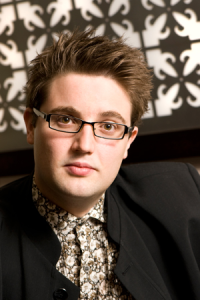 Robert Macfarlane studied at the Elder Conservatorium in Adelaide and at the Hochschule für Musik Leipzig - Felix Mendelssohn-Bartoldy with Prof. Dr. Jeanette Favaro-Reuter, where he studied as recipient of the prestigious Thomas Elder Overseas Scholarship. He undertook extensive study of the Baroque repertoire with tenor Howard Crook and has studied and performed also with world-renowned accompanist Malcolm Martineau. Robert Macfarlane was the winner of the Adelaide Critic's Circle award for best individual performance in 2012 (Bach - St. John Passion), a finalist in the Lortzing Competition in Germany in 2013 and winner of the Royal Melbourne Philharmonic Aria competition in 2009.
In 2016, Robert made his debut with Opera de Lyon, performing Tybalt in Boris Blacher's Roméo et Juliette, as well as with the Auckland Philharmonia Orchestra in the role of Pong in Turandot, and he will perform also Israel in Egypt for the Halberstädter Domfestspiele.
Robert made his European Opera Debut in the virtuosic role of Ircano in Hasse's Semiramide in Graz and Leipzig in 2014, for which he was highly acclaimed by the Austrian critics. On the opera stage, he has also sung Monostatos (The Magic Flute) for West Australian Opera; Orfeo (Peri's Euridice) for Woodend Winter Arts Festival; the title role in Rameau's Pygmalion for the Peninsula Festival; Beppe (Pagliacci) and 3rd Jew (Salome) for State Opera of South Australia; Acis (Acis and Galatea) in Malaysia and Singapore; the roles of Echo and Pastore (and understudying the title role) in L'Orfeo with the Australian Brandenburg Orchestra for Brisbane Festival and in Sydney and Melbourne; and he has performed with Opera Queensland, Pinchgut Opera, Lyric Opera of Melbourne and Co-Opera.
Robert is known internationally for his performances of Bach, in particular the Evangelist of the St. John and St. Matthew Passions, and was the 2008 and 2009 Bach Scholar in the St. John's Bach Cantata program in Melbourne. He made his debut in Leipzig's Thomaskirche in 2013 as the tenor soloist in Bach's Mass in B Minor, with the Gewandhaus Orchestra and Thomanerchor under the direction of Georg Christoph Biller, returning the following year to perform Wär Gott nicht bei uns diese Zeit. Other acclaimed concert performances include soloist in semi-staged performances of St. Matthew Passion for Opera Queensland; Britten's St Nicolas with the Adelaide Symphony Orchestra; Mozart's Great Mass in C minor at St George's Cathedral, Perth; Handel's Messiah and Solomon; Monteverdi's Vespers at the Melbourne Recital Centre and the Adelaide Festival; Britten's Serenade and Les Illuminations; recitals of Schubert's Die Schöne Müllerin, Winterreise and Schwanengesang and Schumann's Dichterliebe and Liederkreis with pianist Leigh Harrold, Wolf's Italienisches Liederbuch with Anthony Legge, and for ArtSong Canberra, Artsong NSW and The Firm in Adelaide.
Robert performs also in the new music ensemble Duo Trystero with guitarist Aleksandr Tsiboulski, which has given the Australian premieres of works by Alec Roth, Wolfgang Fortner, Alexander Goehr and Paul Dessau, as well as world premieres of works by David Kotlowy, Luke Altmann and Anne Cawrse.
Jeannie Marsh - alto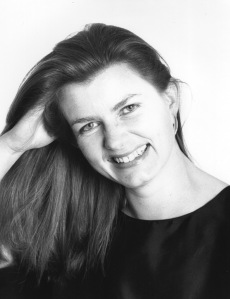 Australian mezzo-soprano Jeannie Marsh enjoys a varied musical career as singer, community choir leader, and music educator (secondary and tertiary). Her achievements were recognised in 2004 when she was the recipient of a Sounds Australia/APRA award for Long-term Contribution to the Advancement of Australian Music. She studied music at University of Melbourne (B.Mus.Ed. with Honours in Singing 1981), and continued her studies at Victorian College of the Arts (Diploma, and Postgraduate Diploma, in Opera and Music Theatre). Jeannie has won a number of competitions and awards, including a major travelling scholarship from University of Melbourne, and grants from the Music Board of the Australia Council, enabling her to continue her singing studies in Italy and England in 1987, and 1990-91. Jeannie has performed around Australia and internationally for over 25 years, with organisations including Victoria State Opera (roles included Third Lady in The Magic Flute, Madame Larina in Eugene Onegin; member of Young Artist program), Chamber Made Opera, Seymour Group, Melbourne Theatre Company (in Sondheim's A Little Night Music), Musica Viva, Melbourne Symphony Orchestra, and the international festivals of Melbourne, Sydney, Berlin, Adelaide and Brisbane. Jeannie has performed major works by composers ranging from Mozart and Beethoven, to Boulez, Schoenberg, Ravel, Berio, Sculthorpe, Poulenc, Stravinsky, Britten. She has performed in Asia, Europe and the UK, and has been heard regularly on ABC Radio (including her series The Twentieth-Century Voice), singing contemporary classics, cabaret, and many premieres of Australian works. She produced her acclaimed CD Madrugada (Australian and Latin American music for voice and guitar, with Ken Murray) in 1999, and sings in Latin jazz duo Dry Martinis. Since 2011 she has sung with Icon Trio, singing Medieval and contemporary vocal music.
From 2002 – 2011 Jeannie taught senior music at Distance Education Centre Victoria (a Victorian government P – 12 school). This involved researching, writing, producing, and teaching a range of music courses (years 9 – 12) based on listening, analysis and composition. These courses have been widely acclaimed for their clarity and accessibility (essential in distance learning). She initiated and organised annual concerts of student compositions at DECV (80 new works performed since 2006), and was a regular presenter at music teachers' conferences, encouraging teachers to include more creative work in senior music classes. For Opera Australia, Jeannie has written resource kits introducing opera to secondary school students. In 2012-2013 she has been assistant to the Curriculum Manager Performing Arts at the Victorian Curriculum & Assessment Authority, working with singing teachers and top young composers.
Community arts work is an important part of Jeannie's career, with Dandenong Ranges Music Council from 1998 – 2001 (Emerging Composers; Ballad of Birdsland; Centenary of Australian Federation), and Canto Coro choir from 1993 – 2003 (Canto General; Little City; Teatro; 1975). In these organisations she worked collaboratively with teams of creators and performers to bring large music-theatre projects from research stage to successful performance seasons. This work involved many roles, including arts administrator, creative assistant to composers, choral conductor, publicist, performer. As one of the music staff in Canto Coro (an open-access choir presenting major choral repertoire from Greece, Chile, Australia), she devised and applied strategies for teaching complex music by ear, to people who cannot read music. Movement, games, creative exercises, were successfully used to achieve this goal. This approach continues to be at the core of Jeannie's choral leadership in the community choirs she currently directs in suburban Melbourne. Jeannie has also been a guest workshop leader for many choirs.
As a singer, Jeannie has worked extensively in the development and performance of new music-theatre, including in England: two seasons of new operas in the Garden Venture at Covent Garden; at Dartington International Summer School; and at the Royal National Theatre. As an artist-in-residence and ensemble leader at music faculties in Adelaide, Hobart, Sydney, and Melbourne, she has worked with tertiary students in the creation, development, rehearsal and performance of hundreds of new compositions. At Melbourne University Faculty of Music she worked with Merlyn Quaife as a leader of the ground-breaking Opera Project for ten years, assisting in the birth of student operas (including directing Beijing Spring – the story of the Tiananmen Square massacre – in 2000). Since 2012 she has taught at Deakin University.
In 2003, Jeannie performed in the sell-out premiere season of the new Matthew Hindson/Brian Lipson opera Love, Death, Music and Plants – a musical infringement on the life of Baron Ferdinand von Mueller (the extraordinary story of the first Director of Melbourne's Botanic Gardens). This was a project which she initiated, produced, funded (via Federal, State, and local government grants), and brought to successful fruition after seven years of development. She has also directed new music theatre for the National Music Camp (2005), and Australian Contemporary Chorale (Broadstock's Stations of the Cross, 2006-7). In 2011 Jeannie produced and sang in Vox Pix, which combined visual arts and vocal music.
Michael Petruccelli - tenor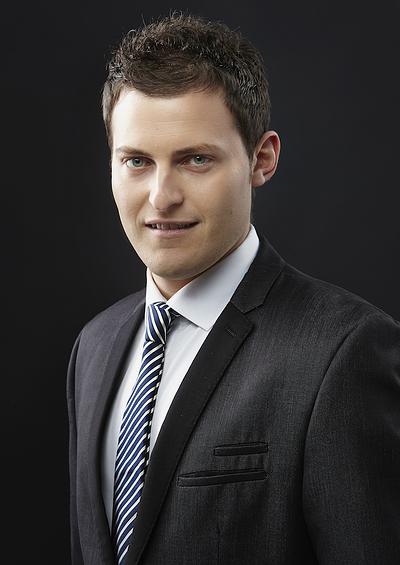 Recognized as an engaging and passionate performer, Michael Petruccelli is establishing himself as one of Melbourne's emerging operatic tenors. He has recently completed two years as a Developing Artist with Victorian Opera whilst completing a Master of Music in Opera Performance at The University of Melbourne. For the Victorian Opera Michael has recently performed the roles of Giuseppe in La Traviata, the Sandman in Hänsel und Gretel and the White Rabbit in Alice's Adventures in Opera Land, and has covered the roles of Bruno in I Puritani and Antony in Sweeney Todd.
Michael is no stranger to the concert platform, having performed as a soloist in a number of Victorian Opera gala concerts as well as performing as a tenor soloist for the various oratorios and masses around Melbourne and Regional Victoria. He also regularly performs as a recitalist for the Lieder Society of Victoria, the Music Lover's Society and on 3MBS – fine music.
Michael is looking forward to a busy 2016, having been engaged by Victorian Opera to perform Arturo Ravenclaw, alongside international soprano Jessica Pratt, in Lucia di Lammermoor and Beppe in Pagliacci. He will also be performing as a soloist for the Mozart Coronation Mass with the Windfire Ensemble and for Bach's St Matthew Passion with the Melbourne Bach Choirs and Orchestras.
Sally-Anne Russell - mezzo-soprano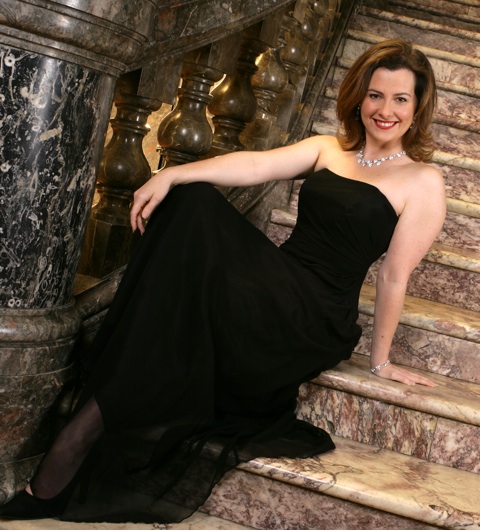 Australian Mezzo Soprano Sally-Anne Russell has performed in over twenty countries and has over 40 CD's /DVD's to her credit with ABC Classics, CHANDOS, NAXOS and DECCA labels. Amongst her many awards she has won an ARIA people's choice award and nominations for Young Australian of the Year (Arts), Young Achiever of the Year, Green Room and Helpmann Awards.
She has performed over 70 operatic roles and is a regular guest with all of the Australian Opera companies. Her vast repertoire extends from the virtuosic roles of Handel to Rossini Heroines and new music. She can be regularly heard on the concert platforms with all the Australian Symphony Orchestras and at all major festivals and with major choral organisations. Sally-Anne has sung with Luciano Pavarotti, Vladimir Ashkenazy, Bryn Terfel, Sir Andrew Davis, Bramwell Tovey, Simone Young, Sir Richard Bonygne, Nicholas McGegan, Bruno Weill, and most recently Sumi Jo.
International highlights include Xerses at the Oper der Stadt Köln, Beatrice and Benedict for Washington Opera (DC) at the Kennedy Centre, a 10 year association with the Carmel Bach Festival in California, Die Tote Stadt for Spoleto Festival dei Due Mondi (Italy), Seoul National Symphony, St Martin in the Fields London, Bruckner Te Deum at the Musikverein in Vienna and also concerts in Canada, Japan and most recently in Austria.
Sally-Anne graduated with a Bachelor of Music Performance from the University of Adelaide and has plethora of awards to her credit from The Australian Singing Competition, Herald Sun Aria, Covent Garden Scholarship, Adelaide and Canberra Arias, The National Liederfest, The Royal Overseas League in London and the Belvedere International Singing Competition in Vienna. She was a member of The Victoria State Opera Young Artist Program and is now regularly invited to give tertiary Masterclasses and adjudicate at both a national and international level including Canada, Singapore, Vienna and the USA. Sally-Anne is a regular featured guest with ABC classic FM and appeared recently on the Music Makers Hour with Mairi Nicholson and also with Graham Abbott on Keys to Music speaking about the Mezzo and Contralto voices.
Musical Theatre productions include My Fair Lady, Annie Get Your Gun and the original Australian cast of The Phantom of the Opera.
2015/2016 projects include multiple international concerts and recitals in Scotland, UK, Malaysia, Steiermark and Salzburg in Austria, Da Fallas el Amor Brujo and Mozart Requiem for Whitley Festival, Mozart C Minor Mass in Queensland and in Melbourne, Rosina in Barber of Seville for Melbourne Opera, Recitals with Tony Legge in Sydney, Art Gallery of NSW, Lanier and Johnson with Ludovicos Band, Mass in B Minor and an Opera Gala with The Art of Sound Orchestra at the Organs of the Ballarat Goldfields, Messiah with Collegium Perth, Messiah with both Melbourne and New Zealand Symphony Orchestras with Nicholas McGegan and Bramwell Tovey, Mozart Arias and Requiem with Tasmania Symphony, St John Passion with West Australian Symphony with Asher Fisch, Mozart Missa Brevis K275 with Sydney Symphony Orchestra, Nancy Tang in Nixon In China In Auckland, Voyage To the Moon (national tour) with Victorian Opera and Musica Viva, Michael Lampards world premiere of 'The Souls Expression' at the inaugural Albury Festival with Quartz String Quartet and Opera in the Arboretum in Canberra with Sumi Jo.
In 2017 Sally-Anne has performed an operatic Gala of Handel and Baroque works for The 10th Anniversary of the Peninsula Summer Festival in Mornington, a recital of Purcell for the St Johns Feast Festival with harpist Marshall Maguire in Adelaide, Resphigi's Il Tramonto with Quartz String Quartet at the Melbourne Recital Centre, Opera in the Arboretum in Pearl Beach with David Hobson in NSW and most recently Handels Messiah at St Andrews Cathedral, Bach's B Minor Mass at Christchurch St Laurence, St John's Passion Angel Place and St Matthew Passion at the Sydney Opera House.
Up coming projects include an inaugural operatic Gala for Lyric Opera Central Coast, Carmen with the Tasmanian Symphony Orchestra, Beethoven 9 with Christchurch Symphony Orchestra, Belshazzar with Graham Abbott in Adelaide, Brahms Alto Rhapsody at St Paul's Cathedral and recitals in Adelaide, Devonport, Canberra and Melbourne.
Sally-Anne has also been recently invited to become a member of the Kathaumixw Festival International Artistic Council in Canada and is thrilled to be singing with The Royal Melbourne Philharmonic again where she has had an association as both adjudicator and performer over many years.
Robert Schubert - clarinet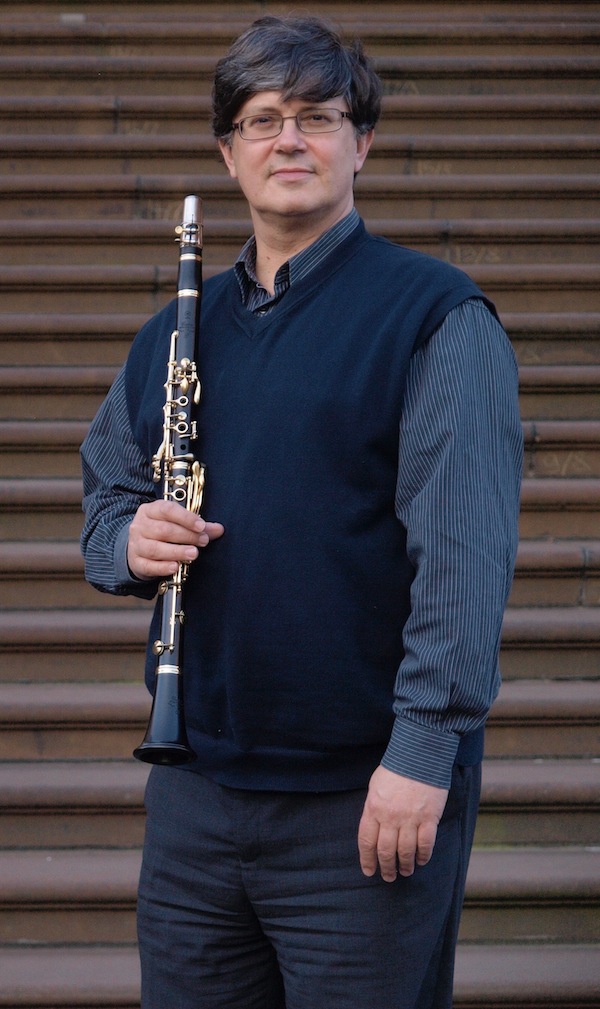 Robert Schubert graduated from the Victorian College of the Arts in 1979, having studied with Isobel Carter-Stockigt and then returned to work with Phillip Miechel, completing a Graduate Diploma of Music in 1981. From 1983 to 1984, he studied clarinet with James Campbell at the Royal Conservatory of Music, Toronto, Canada and with James Morton of the National Arts Orchestra of Canada in Ottawa. He then went on to study with Larry Combs of the Chicago Symphony Orchestra.
He is a qualified teacher of the Alexander Technique which he has practiced for over thirty years and shares with his students at the Melbourne Conservatorium of Music, Melbourne University, the Victorian College of the Arts Secondary School and in workshops and seminars in educational institutions around Australia.
In 1988 he was appointed Principal Clarinet with the Orchestra Ensemble Kanazawa, Japan, by Hiroyuki Iwaki, a position he held until his return to Australia in 1996. He recorded both standard and contemporary orchestral repertoire with the Orchestra Ensemble Kanazawa on the Deutsche Grammophon, Victor and Sony labels. He also performed with the NHK Orchestra in Tokyo and the Hiroshima Symphony Orchestra. In 1991, he was a finalist in the Tokyo International Clarinet Competition. He appeared frequently as soloist with Orchestra Ensemble Kanazawa and in chamber music performances with the Ebony Ensemble, which he formed in 1993. In 1995 he appeared at the Affinis Music Festival Japan, which brings together professionals from around the world.
In Australia Robert performs with the Melbourne Symphony, Orchestra Victoria and the Tasmanian Symphony Orchestra. He has appeared in the Melbourne International Festival, the International Chinese Arts Festival, the Australian International Clarinet & Saxophone Festival and the MISA music festival, Shanghai, China as soloist, recitalist and with various chamber ensembles including his clarinet quartet Clarion214, and in live broadcasts for the ABC. Mark Pollard, Julian Yu, Tetsuya Nishibe, David Canfield and Dindy Vaghan have all composed clarinet quintets for Robert and he recorded Julian Yu's chamber music in 2000/2001 with assistance from the Australia Council. In June 2003 Robert performed contemporary Korean & Australian works with Melbourne's Trio Erytheia with assistance from the Australia-Korea Foundation. In 2002 Julian Yu wrote the Concerto on Chinese Themes for clarinet & string orchestra for Robert, who made the premier recording for the ABC in March 2004. He has also collaborated with Australian composer Peter Tahourdin (1928-2009). Tahourdin's Clarinet Sonata (1962) and the Trio for Clarinet, Cello and Piano (2005) were both recorded by Robert for the ABC. The composer's delight with the recordings was expressed by his writing two more clarinet works for Robert: Music for Solo Clarinet (2006), (which Robert premiered in December 2012) and the Concerto for Clarinet and Chamber Orchestra (2007). In September 2012 Robert's CD of Julian Yu's clarinet music entitled China Wind was released on Move Records and has received critical acclaim. In September 2012 he gave the world premiere of Julian Yu's The Little Gecko for chamber ensemble, narrator and animation and in 2013 the Chinese premiere of Yu's Concerto on Chinese Themes at the Shanghai International Music Festival (MISA). He is currently recording a second album of the music of Julian Yu to be released in 2017.
Robert was Lecturer in Woodwind (since 1996) and Alexander Technique (since 2008) at the Victorian College of the Arts, and the Melbourne Conservatorium of Music until July 2017. Robert is recognised as one of the leading clarinet pedagogs in Australia with the principal clarinettists of two of Australia's eight symphony orchestras having studied with him, along with many students performing in service bands and contemporary ensembles worldwide.
Kevin Kanisius Suherman - piano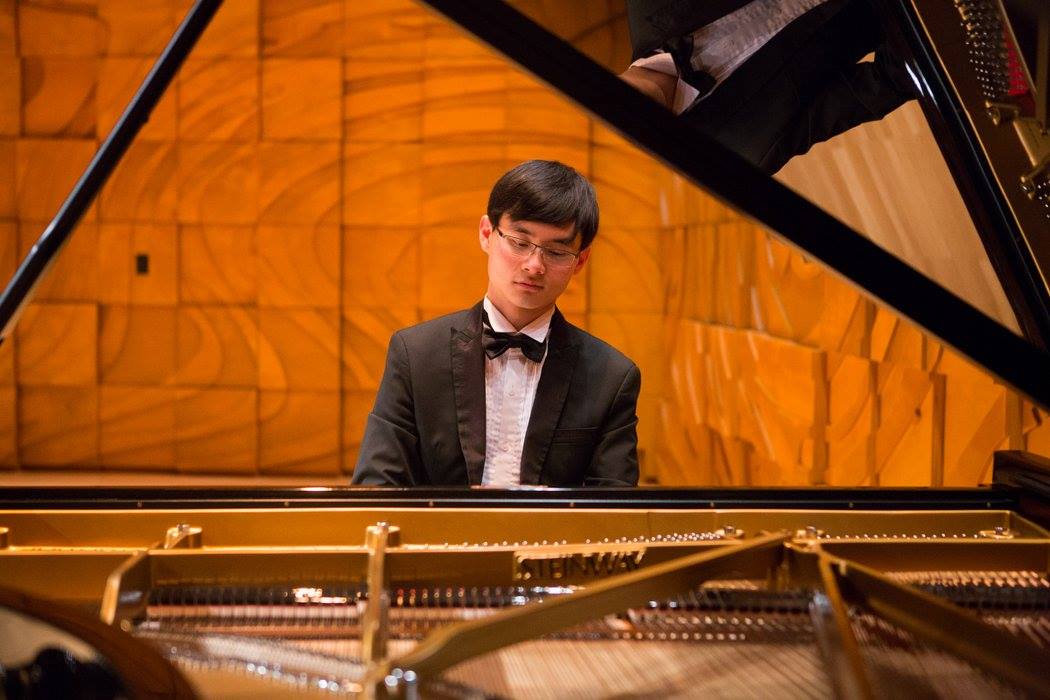 Indonesian-born pianist Kevin Suherman competed in the 14th International Ettlingen Youth Piano Competition in Germany finishing as a semi-finalist, and as a first-rounder in the 60th International Busoni Piano Competition in Italy. Kevin is the national first prize winner from the 2013 Australian Youth Classical Music Competition, the 2013 Royal South Street Chopin Competition, the 2014 Vera Bradford Concerto Competition, and also the winner of the Elisabeth Murdoch Prize from the 2016 Melbourne Recital Centre Great Romantics Competition. Kevin started learning the piano when he was 6 years old with Mr. Stephen Sulungan. Apart from classical music, he also learned pop and jazz music from Mr. Bambang Nugroho. In 2008, he was accepted into Melbourne Grammar School with a full scholarship. Kevin graduated from his Bachelor of Music (Honours) degree in 2016, from the University of Melbourne Conservatorium of Music, having won numerous prizes and scholarships. Throughout his time as a student in Australia, Kevin studied the piano with Prof. Max Cooke OAM. In 2017, Kevin has been accepted with a scholarship into the Royal Academy of Music in London, to continue his Masters degree there.
Kevin's performing experiences started back when he was 9 years old, winning two Yamaha competitions in Bandung. At the age of 10, Kevin received an Indonesian National Award (MURI) for performing 50 classical, pop and jazz pieces nonstop without any score. Since then, he began to perform frequently in solo concerts, on TV shows and in charity events such as for the Yogyakarta Earthquake victims. Kevin as an artist of Schimmel Pianos (Germany) has made 3 solo piano albums in Melbourne, with his third CD highlighting Chopin's 24 Preludes Op. 28.
Since the age of 12, Kevin has performed a wide range of piano concertos such as concertos by Chopin, Beethoven, Khachaturian, Dohnanyi, Saint-Saëns, Schumann, Tchaikovsky, and Rachmaninoff. He has performed with the Melbourne Grammar School Symphony Orchestra conducted by Martin Rutherford and Mark Drummond, the Yogyakarta Symphony Orchestra conducted by Prof. André de Quadros, and with the Jakarta Simfonia Orchestra conducted by Dr. Stephen Tong. Over the past years, Kevin has visited Singapore, Paris, Tokyo, Beijing, Nan Jing, Penang, Kuala Lumpur, Bali, Surabaya, Medan, Jakarta and Bandung for solo and concerto performances.
At the end of 2012, Kevin graduated from Melbourne Grammar School, after being the music captain and also a school prefect. He had also been the concertmaster of the school orchestra. He won the school's honorary medal for his service to music, and also won the school's best-conductor award. Over the past, Kevin has been to Europe for further studies with Prof. Karl-Heinz Kämmerling and Prof. Rolf Plagge in Salzburg, Prof. Andrea Bonatta in Italy and Prof. Paul Badura-Skoda in Vienna. Not only is he passionate to become a concert pianist, he is also very passionate in jazz, composing, conducting, and teaching.
Roy Theaker - violin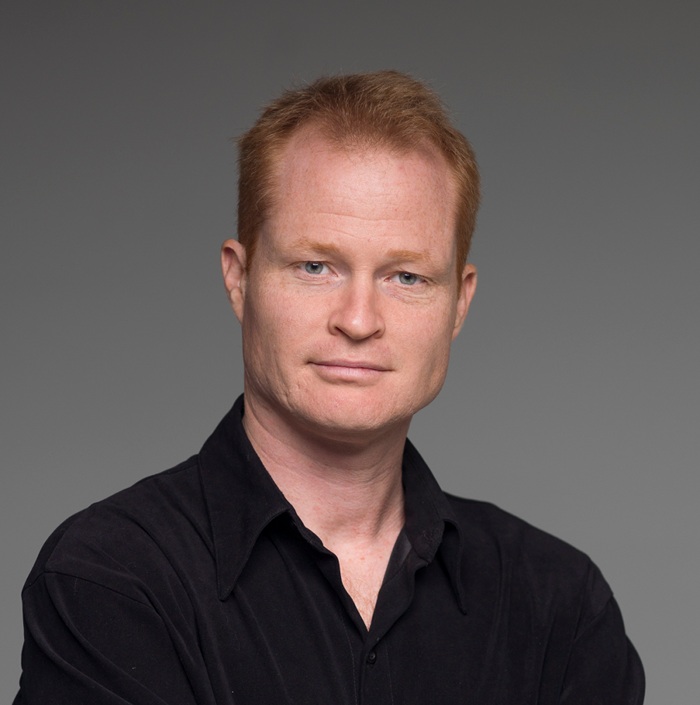 A diverse and versatile musician, Roy is equally comfortable conducting symphonic, operatic and commercial music, as he is as a violin soloist, chamber musician and concertmaster. He is the Artistic Director and Chief Conductor of the Stonnington Symphony Orchestra, and continues associations in a variety of roles with many of the major Australian orchestras, commercial & music theatre producers, and educatory organisations.
Invitations as a guest Concertmaster include the Sydney Symphony, Melbourne Symphony, and West Australian Symphony Orchestras, Singapore Symphony, Hong Kong Philharmonic and Orchestra Victoria. As a soloist he has performed at some of the world's most prestigious halls, from the South Bank, London to Santory Hall, Tokyo to more diverse venues such as the Holy City, Jordan & the European Parliament, Brussels, and with orchestras such as, the Melbourne Symphony, the Ukrainian National Philharmonic & the Bulgarian National Radio.
Roy has featured in CD recordings, as a soloist with the Orquestra do Algarve and the Bulgarian National Radio Orchestra, as a chamber musician with the Brodsky Quartet, and as a conductor with Dublin Brass - available on itunes, spotify or amazon - alongside a wealth of studio sessions for commercial artists, TV and movie soundtracks, from Destiny's Child and Nitin Sawhney, to Radiohead and Groove Armada.
Before moving to Australia to take up a contract with the Melbourne Symphony, he was concertmaster of the Orquestra do Algarve, Portugal for six years during which time he also regularly conducted or directed concerts alongside fully staged Theatre, Ballet and Opera productions, various outdoor pops and crossover media shows, plus instigated a C20th music series. Other engagements during this period were as a guest concertmaster in Portugal with Orquestra Metropolitana de Lisboa, in Spain with Real Orquesta Sinfonica de Sevilla & Orquesta Sinfonica de Tenerife, in the UK with the Bournemouth Symphony Orchestra, in Ireland with the RTE Concert Orchestra and in Scandinavia with the Trondheim Symphony & the Swedish Radio Symphony Orchestra.
More recently he has been a regular conductor with the Melbourne University/VCA Orchestra and the Monash Academy Orchestra, and for a number of years was part of Symphony Australia's Conductor Development Program, working with the Tasmanian, Auckland, and Adelaide Orchestras. Other highlights include as an MD for the late, great, Marvin Hamlisch with the Melbourne Symphony and has conducted pops gigs with the likes of Dave Grainy, Rebecca Barnard, Ella Hooper and Lior.
Early musical education in the UK was as a chorister in Chichester Cathedral Choir and as a viola player at the Yehudi Menuhin School with Wen Zhou Li & Maurizio Fuchs, then at the Royal Academy of Music, London, studying violin with Erich Gruenberg & Howard Davis, and conducting with Colin Metters & Denise Ham, and at the Vienna Conservatoire with Boris Kuschnir. Post studies he toured extensively as a violinist with the Academy of St.Martin-in-the-Fields and the London Chamber Orchestra, freelanced with the Philharmonia and London Sinfonietta, and was a conductor for Disney's West End Musical "The Lion King", a role he returned to in Melbourne for the 2015 production.
As an educator he has contributed to the Australian Youth Orchestra, Melbourne University/VCA, Monash University, Australian National Academy of Music, and his students have had success in the ABC Young Performers Award, gone on to further studies in music colleges overseas, and hold positions in major orchestras such as the BBC Philharmonic.
In 2013 Roy was elected an Associate of the Royal Academy of Music, London "in recognition of his significant contribution to the music profession", and also holds a Masters of Business Administration (MBA) from the Australian Institute of Business. He also runs marathons, having completed several full and half marathons in both London and Melbourne, and whist on the subject has also played in two Wagner Ring Cycles.
He is fortunate to have been lent a number of prestigious instruments including Yehudi Menuhin's Carlo Antonio Testore viola c.1750, and violins by Matteo Goffriller c.1710, Giovanni Francesco Pressenda c.1830, and currently he plays on his own Honoré Derazey, c.1840.
Icon Trio - vocal-ensemble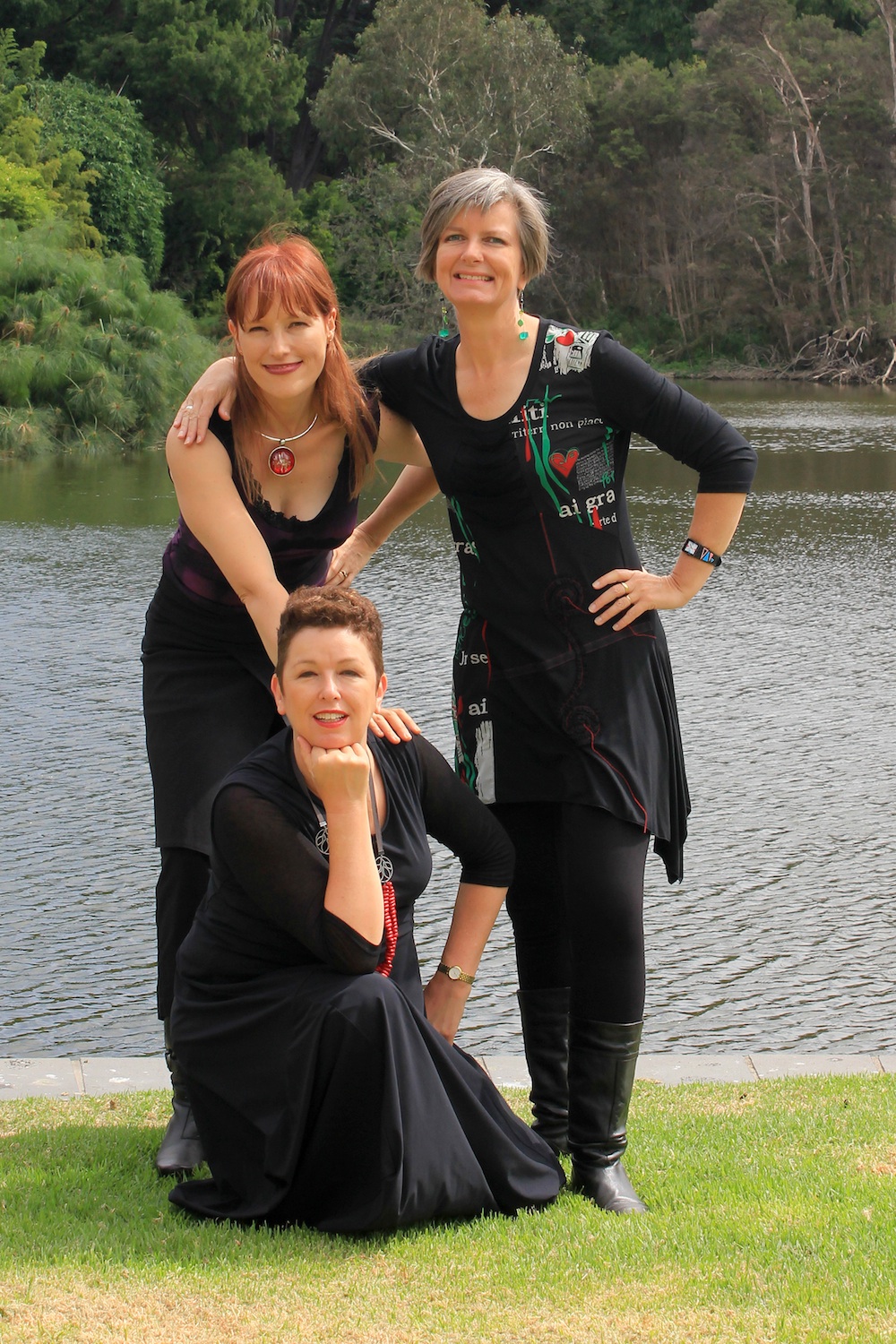 Icon Trio is a new vocal ensemble formed by three highly-experienced and respected classical singers from Melbourne, Australia. The trio was formed in 2011 for the VoxPix "voices and images" project, in which they collaborated with instrumentalists, choir, visual artist and animator to provide a live soundtrack to a film of glowing, icon-inspired artworks. VoxPix inspired the trio to continue creating and commissioning multidisciplinary performance projects, exploring vocal music from the Medieval era to today.
Justine, Vivien, and Jeannie each bring decades of performance experience to Icon Trio. Their experiences cover a diverse range of vocal genres, such as: contemporary chamber ensemble, cabaret, historically-informed early music performance practice, contemporary opera and music-theatre, and standard classical repertoire (oratorio, opera, recital). Their combination of specialist expertise enables them to explore a broad range of repertoire, integrating new and old music.
Icon Trio aims to re-discover and re-invent the rich possibilities for female vocal trio, thus creating a rare body of work. The trio have a shared passion for new vocal music, and they feel energised by working with composers and other artists. In all their project they bring a commitment to exquisite poetry, theatricality, vigorous performance, and musical excellence.
https://soundcloud.com/emotionworks/o-virgo-splendens-extract
Josephine Vains - cello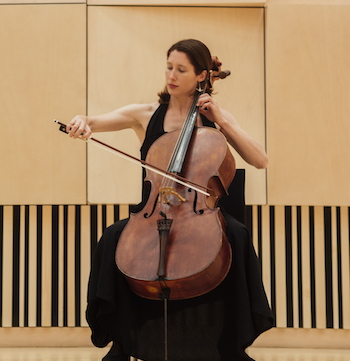 Josephine is an Australian cellist, chamber musician and educator. A multi-faceted career has taken her to concert stages throughout Europe, North America, Asia, the Caribbean and Australia and includes performances with a number of award-winning chamber ensembles and orchestras. She has performed regularly for the Melbourne, Sydney, Castlemaine, Port Fairy and Ballarat Goldfields Festivals and Musica Viva. Currently performing Australia-wide with Firebird Trio, she was a founding member of Trio 3.0.3, Freshwater Trio and the Pacific Clarinet Trio. Since returning to Australia after 5 years in Europe, Josephine has explored many facets of musical endeavour, including a love of baroque cello with Accademia Arcadia and the Bach Cello Series and Argentine tango music. Described as "an expressive soloist and fabulous communicator" (The Age), Josephine's debut CD Song of the Birds was released in 2014. She features on regular radio broadcasts including for ABC FM, 3MBS, DRS1 (Switzerland), NDR (Germany) and CBC (Canada).
Josephine's love of music permeates her teaching, and she is currently on the staff at the Victorian College of the Arts Secondary School, the Melbourne Conservatorium of Music at the University of Melbourne and Monash University. Her students are active in the scene both in Australia and overseas, with many pursuing further tertiary studies at universities in the UK, USA and Europe. Her busy musical life also extends to adjudicating, examining, blogging, curating concerts and radio programs. She performs on a lovely old Thomas Kennedy Cello, London 1850.