Partners
The Team of Pianists is a partnership, with four partners (L-R): Darryl Coote, Robert Chamberlain, Rohan Murray and Professor Max Cooke.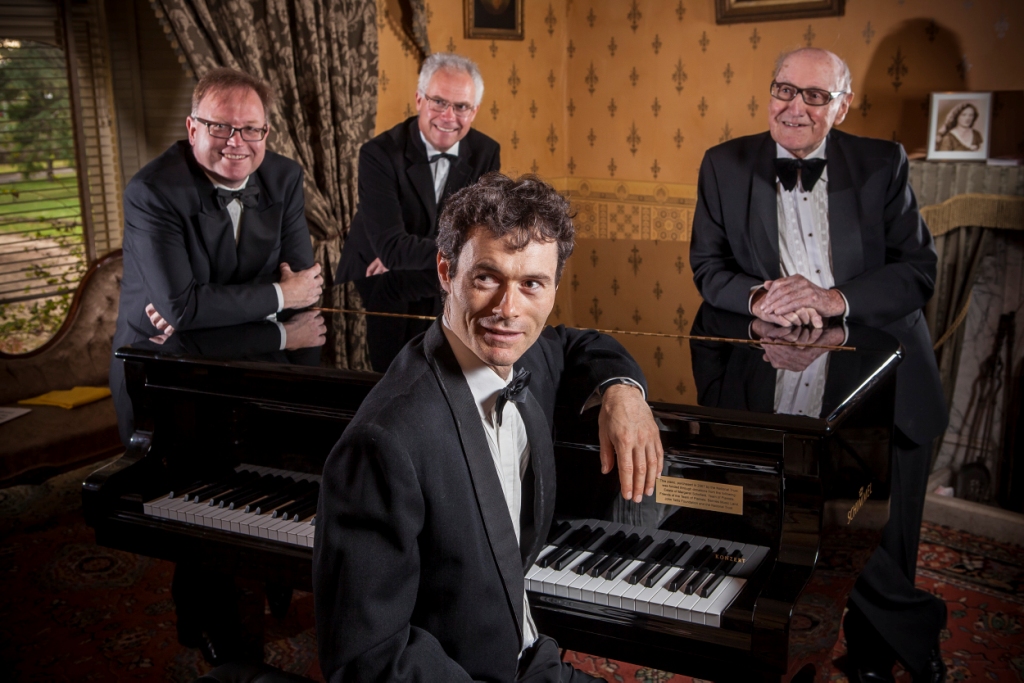 Upcoming Events
2021 Rigg Bequest Classic Music at Glenfern
August, September & October, 2021
Our Rigg Bequest Classic Music in Historic Venues Series 2021 will continue in a few months time, with three more hybrid live-audience/live streamed recitals from Glenfern, scheduled for August, September and October 2021.
Dates, programs, artists, full information coming soon!
Downloads
The Team of Pianists recommends to enable Javascript to receive the best browsing experience. How do I do this?