Patrons
Don Armstrong AM (dec.*) & Professor Anona Armstrong AM
Don Armstrong died suddenly on October 3. The Team partners express their condolences to his family and friends at this sad time. We remain appreciative of the friendship, patronage and support which Don extended to us over many years.
Don Armstrong AM met Professor Max Cooke at Peninsula/Kingswood golf club about the time Professor Cooke was establishing the Team of Pianists. Don has always loved music and immediately became a devotee of the Team. He and Anona have been supporters of the Team ever since. With pleasure, in 2013 they accepted the invitation of the Team partners to become official Patrons of the Team.
"We would not miss the monthly Team of Pianists concerts at Ripponlea. The venue is perfect for chamber music and its elegant charm is so "Melbourne". To sit up close in the Ripponlea ballroom, listening to the wonderful Australian and international artists is a real privilege. We just love the stately home, the wonderful garden and the friendly and informal atmosphere. At the price we pay for tickets, it is a real hidden treasure for those who love their music."


Don and Anona Armstrong.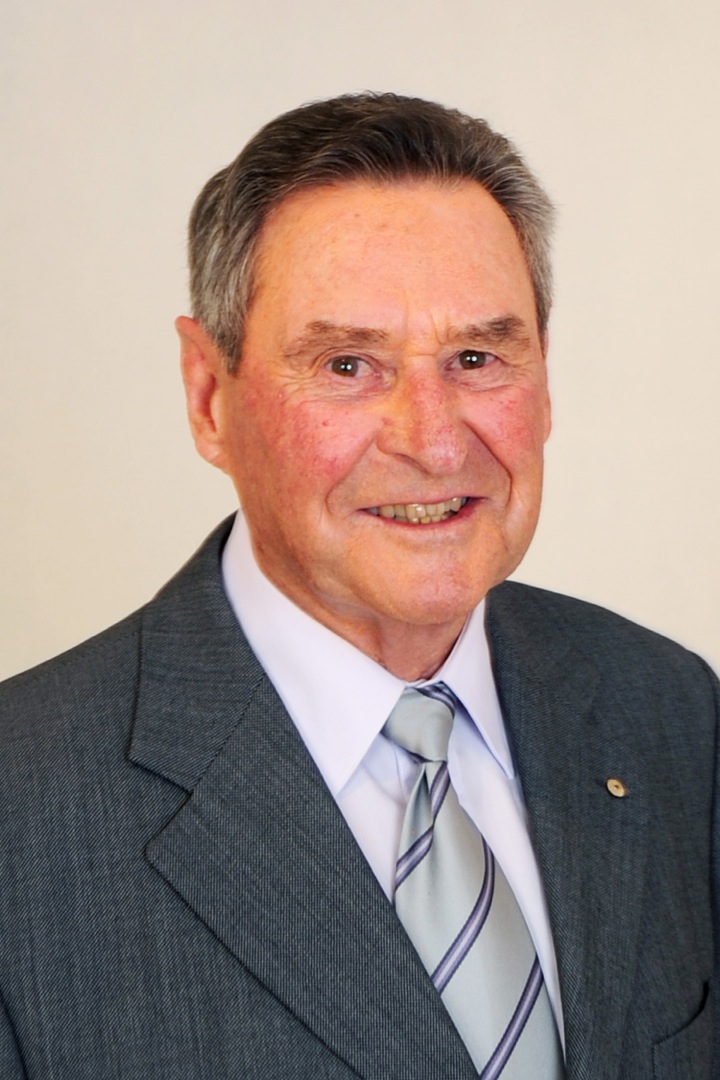 Don Armstrong AM was the President of VACC and MTAA, as well as Managing Director of the Armstrong & Son Group. Don grew up in Melbourne and after studies in accounting, joined his father in his motor body repair business in North Melbourne. Before Don retired, he had built up the group to fifteen companies. Don was committed to supporting small business. As President of the Victorian Automobile Chamber of Commerce, of which he became a life Member, and as President of the Motor Trades Association of Australia (MTAA), he represented small business in several contexts, including the federal government's Consumer Advisory Council, the Small Business Coalition, and the Board of the Banking Industry Ombudsman. He was the founding Chairman of the VACC College of Automotive Business. Don was a Member of the Board of the AMEV/Fortis Insurance Group and a foundation member of the MTAA Superannuation fund. He chaired several Australian bodies and represented Australia on the Board of the International Organisations of Motor Trade Associations. Don joined Rotary in 1973 and over many years, his commitment resulted in being elected President of North Melbourne Rotary on two occasions. He was awarded the Order of Australia (AM) in 1997. His major interests today are his golf and music.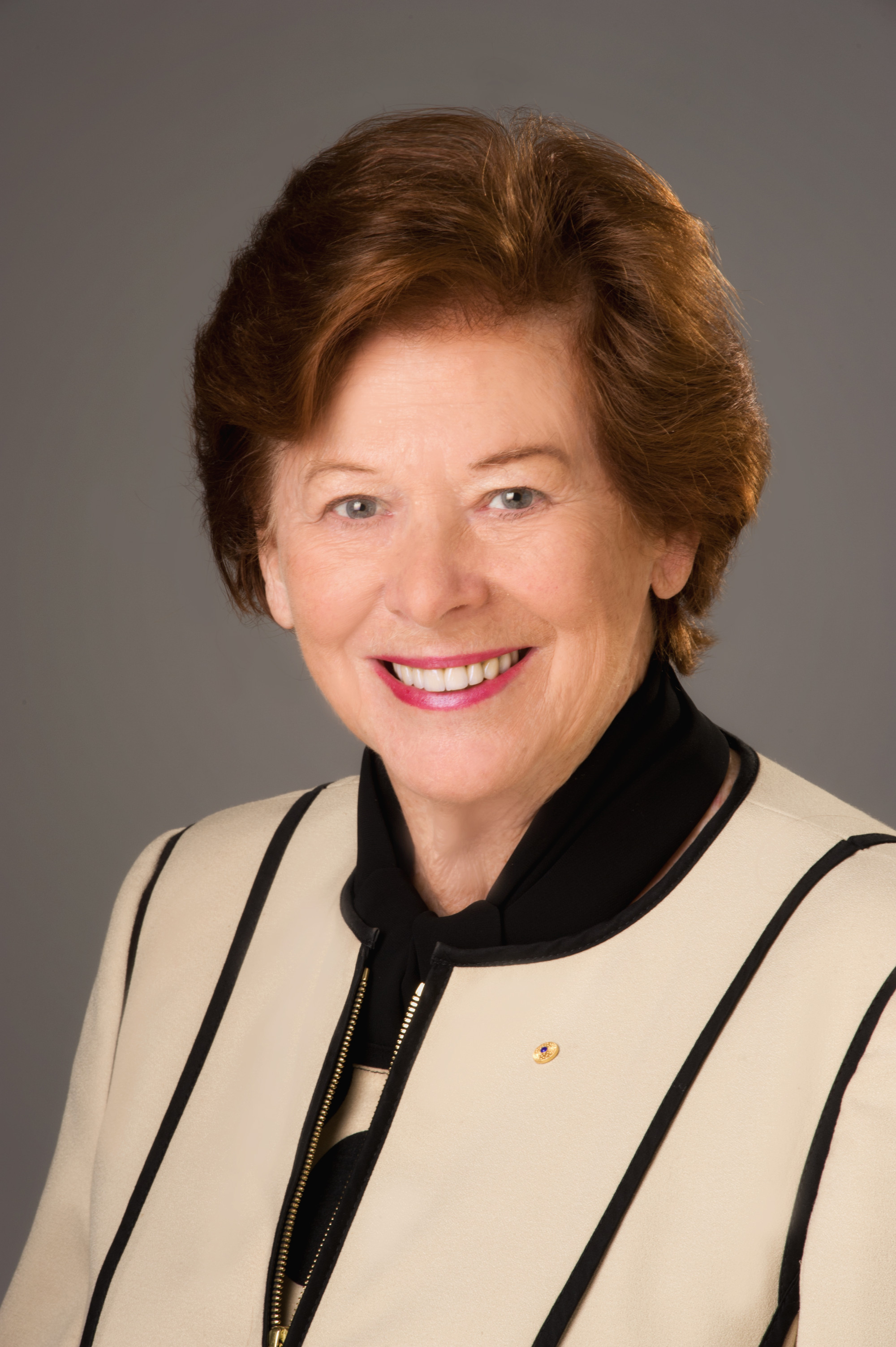 Anona Armstrong AM is the Professor of Governance and the Director of Research and Research Training in the College of Law and Justice at Victoria University. She was awarded a PhD by the University of Melbourne for her original research on health policy, community well-being and their measurement. This led to her work with communities and the promotion of community participation in various government projects. After completing her study, she established the consulting firm Evaluation Training and Services Pty Ltd, as well as the Australasian Evaluation Society, which is still a vibrant society today. On joining Victoria University in 2004, she lectured in policy, management, leadership and governance, before specialising in post-graduate supervision. She has taught now over 70 successful PhD students. She was awarded the Order of Australia (AM) in 2008.
Upcoming Events
Concert Postponements due to COVID-19
Dear Music-Lovers and Supporters of the Team of Pianists,
Due to the corona virus situation, it is with much regret that at least the first four recitals in our 2020 series will be postponed:
Sunday April 19 at 6.30pm - Twilight Chamber Music at Rippon Lea
Sunday May 3 at 2.00pm - Barwon Park
Sunday May 17 at 6.30pm - Twilight Chamber Music at Rippon Lea
Sunday June 21 at 6.30pm - Twilight Chamber Music at Rippon Lea
We are conferring with our musician colleagues and venue partners, in regard to how we might reschedule these events to later dates and thus maintain the performance of great music by great musicians, and/or provide alternative means for our audiences to continue enjoying wonderful chamber music in 2020.
In the near future we will contact directly all those who hold tickets for our 2020 season and further announcements will be made on our website. Thank you for your understanding at this difficult time.

The Team of Pianists
Twilight Chamber Music at Rippon Lea
Concert 4 - Orix Duo
Direct from the UK, Kevin Suherman (piano) & Ye Jin Choi (cello) perform a varied program including Beethoven/Liszt - Symphony No. 3 "Eroica" in E flat major, Op. 55 (Allegro con Brio), Beethoven - Cello Sonata No. 3 in A major, Op. 69, Janacek - Pohadka (Fairy tale) plus Rachmaninoff's passionate Sonata for Cello and Piano Op. 19
Date and Time
Sunday July 19, 2020 at 6.30pm
Rippon Lea Ballroom, 192 Hotham Street, Elsternwick (Melway 67 E2)
Book Now!
Twilight Chamber Music at Rippon Lea
Concert 5 - Piano Mania! A Team Showcase
Team partners - Rohan Murray , Darryl Coote and Robert Chamberlain present a mix of music for two, four and six hands at one and at two pianos. Program includes the two Suites by Rachmaninoff for two pianos, Prokofiev Sonata No. 7 or Scriabin Sonata No 9, plus Widmung by Schumann arranged by Liszt, for solo piano, duets by Bizet and works for three pianists.
Date and Time
Sunday August 16, 2020 at 6.30pm
Rippon Lea Ballroom, 192 Hotham Street, Elsternwick (Melway 67 E2)
Book Now!
Downloads