Piano Masterclasses
Darryl Coote, Max Cooke and Robert Chamberlain have organised Piano Masterclasses given by many international interstate visiting teacher/performers, including: Professor Thomas Hecht from the Yong Siew Toh Conservatory of Music/National University in Singapore (2004), Margaret Hair from Sydney (2004), Professor Akira Imai from the Kunitachi Academy in Tokyo (2005), Professor Rolf Plagge from the Mozarteum in Salzburg (2006), Helen Krizos from the Royal Northern College of Music in Manchester (2006), Professor Roy Howat from the Royal Academy of Music in London (2007), Professor Michael Leuschner from the Musikhochschule in Freiburg (2008), Professor John Damgaard formerly Assistant Professor at Royal Danish Conservatorium, Denmark (2010), Professor Roger Lord from the University of Monckton (2011), Graham Fitch from London (2012) and Jocelyn Ho - New York based winner of ANPA (2014).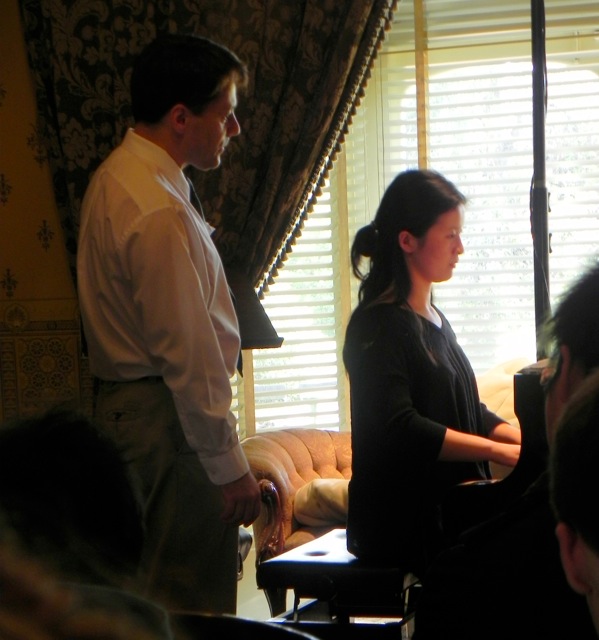 Upcoming Events
Winter Warmers at Glenfern with Rohan de Korte (cello) and Darryl Coote (piano)
Live-streamed recital without audience
Cellist Rohan de Korte (Melbourne Symphony) and pianist Darryl Coote, co-artists over several years, join forces in this specially live-streamed event from the Team of Pianists' base at Glenfern, transporting us into other worlds via great works from the cello and piano repertoire by Beethoven, Schumann, De Falla and Brahms. Read more about this recital...
Date and Time
Sunday July 19, 2020, 6.30pm to 7.45pm
Live Stream via YouTube
Book Now
Downloads
The Team of Pianists recommends to enable Javascript to receive the best browsing experience. How do I do this?