Past Events
Autumn Piano Weekend 2013 was held at Glenfern on March 23 & 24
Around 22 pianists participated in a packed program of piano study in the historic surrounds of National Trust property Glenfern, in East St Kilda, Melbourne... Read more
2014 Piano Marathon at Rippon Lea
Between 10am and 5pm on Sunday February 16, up to 100 pianists, young and old, performed in the Ballroom at Rippon Lea on a fine Bernstein piano from Bernies Music Land. Read the invitation and information letter about this fundraising event for the National Trust.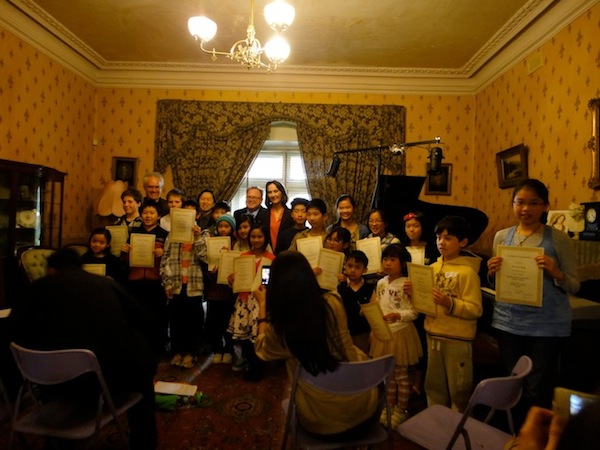 Upcoming Events
Glenfern 2
Where the Wild Sings Are - Songs of Animals and Beasts
Icon Trio - Justine Anderson (soprano), Vivien Hamilton (mezzo-soprano), Jeannie Marsh (alto), with Robert Chamberlain (piano). A vibrant ménagèrie of Australian rounds, unaccompanied madrigals, well-known classical masterpieces, medleys of popular songs, plus a few piano solos on animal themes. Composers featured include Flanders and Swann, Rossini, Richard Rodney Bennett, Tom Lehrer and plenty more!
Date and Time
Sunday October 27, 2019 at 3.00pm
Glenfern, 417 Inkerman St, East St Kilda, VIC
Book Now!
Downloads
The Team of Pianists recommends to enable Javascript to receive the best browsing experience. How do I do this?